UPN Launch Latest Live Signature Capture App
6th January 2016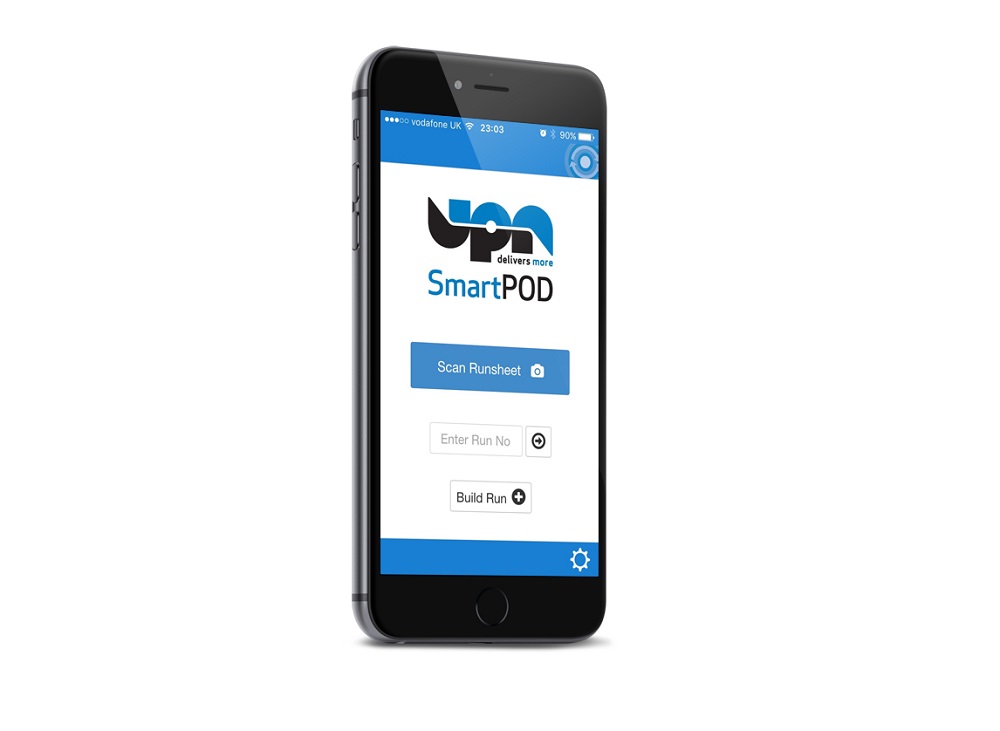 UK Pallet Sector Operator UPN has just launched "SmartPOD", its new multi-platform Live Signature Capture App.
Bespoke to UPN, SmartPOD is an industry-leading App tailored specifically to the UPN operation enabling members to consistently provide 100% live signature capture. The SmartPOD is available for both Android and Apple smart phones. These phones make up over 95% of the mobile market enabling UPN to maximise Live Signature Capture.
Six months in development, the SmartPOD is the third generation Live Signature Capture App from UPN and offers several enhancements. It is faster, more efficient and more flexible than before, and has even more emphasis on functionality and usability.
With SmartPOD uploaded proof of delivery can now be available within seconds of the delivery being made. All signatures obtained at the point of delivery are uploaded to UPN central servers in real-time.
UPN SmartPOD has a range of bespoke features including:

Messaging function – Two-way communication between office and driver enabling strong links regarding all elements of the business. Based on SMS communication systems the messaging function capabilities are all within the App.
Demo mode for driver training – A special training mode designed to help drivers become familiar with the new facilities in the App and to help ensure that they are confident in using the App efficiently and professionally at the point of delivery.
Paperwork indicators – As well as the electronic side of things many consignments require customers' own documentation to be signed, so there is an indicator within the App to flag this up to the drivers so that this requirement does not get missed
Drop ordering – By default the App downloads the drivers run with the consignments in a set order defined by the planner. Circumstances may change however and so they can change the run order within the App.
GPS locations – Every step of the delivery is accurately timed. In addition, SmartPOD will accurately record the GPS positions at key stages, Arrival, Unload, and Delivery stages.
Ad-Hoc run creation – One time runs can be created for couriered pallets or subcontractors. In the ad hoc run screen the driver can simply scan the two dimensional barcode which will automatically create the run sheet and add the consignment / pallet to it.