Tug Specialist Appoints Eastern Europe Master Distributor
19th May 2017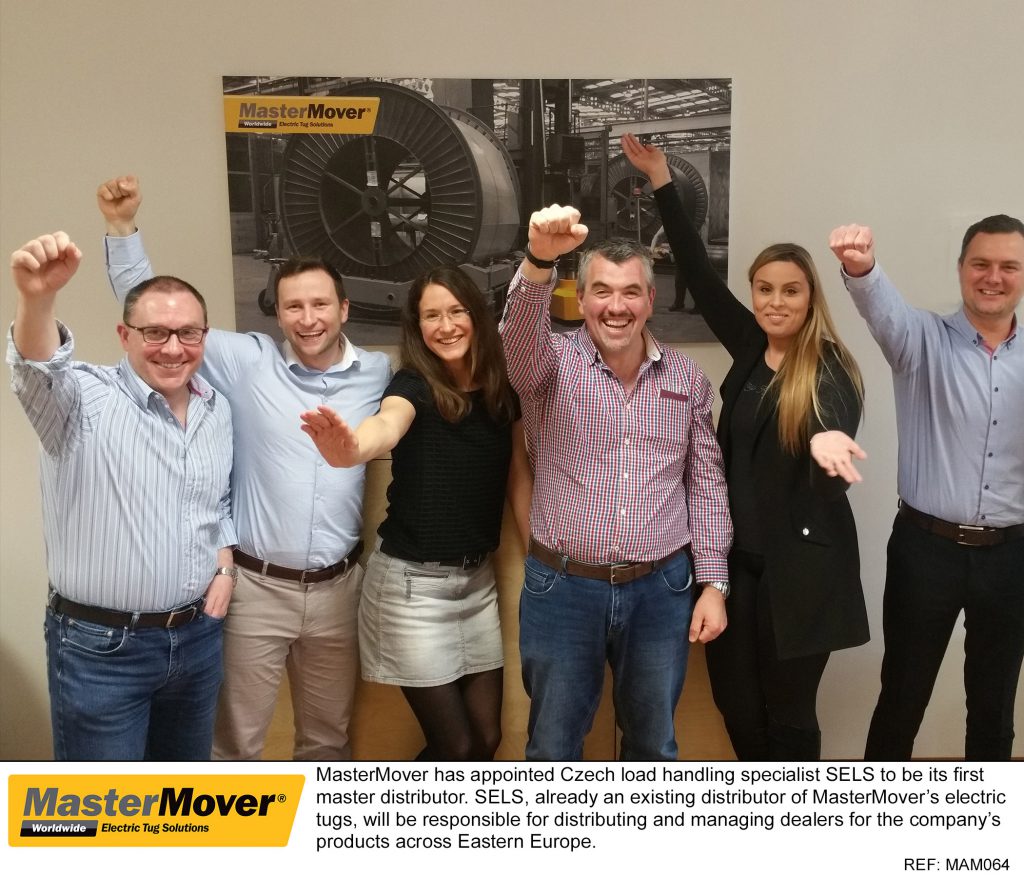 Derbyshire-based electric tug specialist MasterMover has appointed Czech load handling specialist SELS to be its first master distributor. SELS, already an existing distributor of MasterMover's electric tugs, will be responsible for distributing and managing dealers for the company's products across Eastern Europe. This allows MasterMover to strengthen its European position and continue its worldwide expansion.
SELS has been a distributor for MasterMover's products for more than two and a half years, having supplied over 100 machines to customers in Central Europe. The company sells the tugs to retail companies, who use MasterMover's SmartMover tugs to allow a single pedestrian operator to safely transport multiple roll cages, weighing up to 1,200kg.
The company, who sells MasterMover's entire product range, also supplies electric tugs to the industrial and automotive sectors, complementing its own range of wheeled handling-units and heavy duty carts. By using the company's MasterTugs, a single pedestrian operator can push, pull and steer wheeled loads up to 30,000kg.
MasterMover's products are sold across the globe, either through distributors or directly to customers. In 2016, MasterMover sold 750 machines to 35 countries and has recently signed new partnership agreements with companies in Chile, India and the USA. MasterMover is also growing its German subsidiary by employing new members of staff and adding a service department.
"By taking on the role as a master distributor, we are now responsible for selling MasterMover's tugs in the Czech Republic, Slovakia, Hungary, Ukraine, Romania, Serbia, Montenegro, Macedonia, Bosnia and Croatia," said Petr Čermák, business development manager at SELS. "In our existing markets, we will be continuing to work with our customers in the retail sector as well as targeting more customers in the manufacturing and industrial sectors.
"As a master distributor, we will be responsible for finding dealers for the countries under our remit where MasterMover has not exported to before. We are looking for dealers who have existing contacts in the logistics and material handling industries and are able to add MasterMover's electric tugs to complement their existing product range."