Spanish AGV Maker Kivnon Picks Up Award
24th June 2019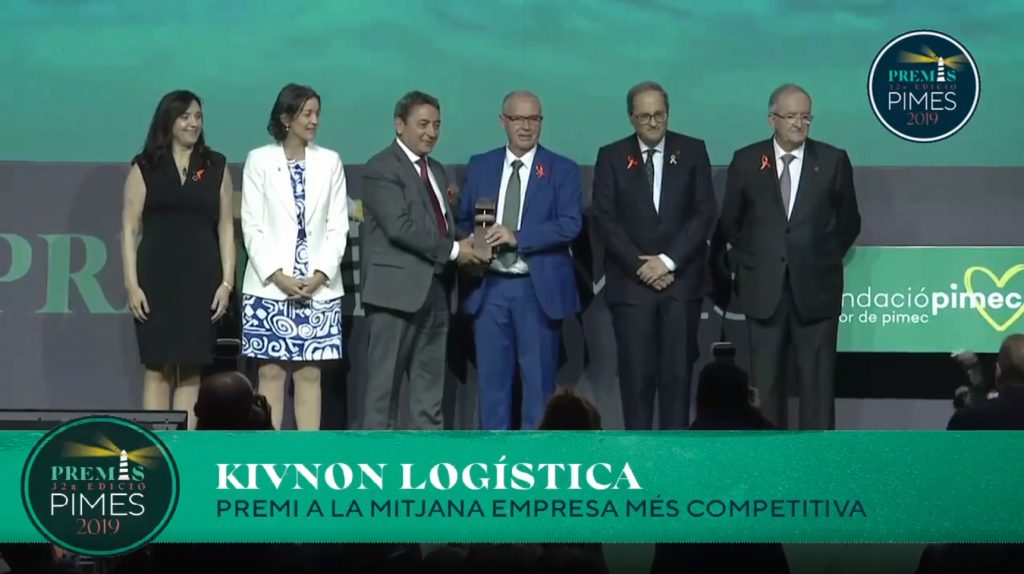 Barcelona-based AGV specialist Kivnon has been recognised among more than 500,000 companies as the most competitive SME of 2018. The accolade came at the 32nd edition of the SME Awards, an event scheduled by PIMEC every year. The organisation recognizes the best business initiatives with capacity to overcome challenges contributing to socio-economic progress and employment creation.
Quim Torra Plan, President of the Government of Catalonia, made the presentation.
Kivnon has grown exponentially in recent years, doubling turnover and tripling staff since 2016. In addition to German offices, the company has opened offices in Vitoria, two in Slovakia, and sales offices in Mexico and Brazil, respectively.
Kivnon has always been known for its commitment to innovation, as shown by the new products released each year. As it happens, AGV K41 Slim, Kivnon's last development, was recognized as the best innovation of the year at the fairground IFEMA in Madrid a couple of months ago.
Founders Luis Gómez and Juan Prieto thanked "everyone who has supported and helped us during the last years; customers, partners and suppliers, but above all, our great team that make us more competitive day by day."