Spanish AGV Maker Asti Reveals New Tractor Range
4th October 2018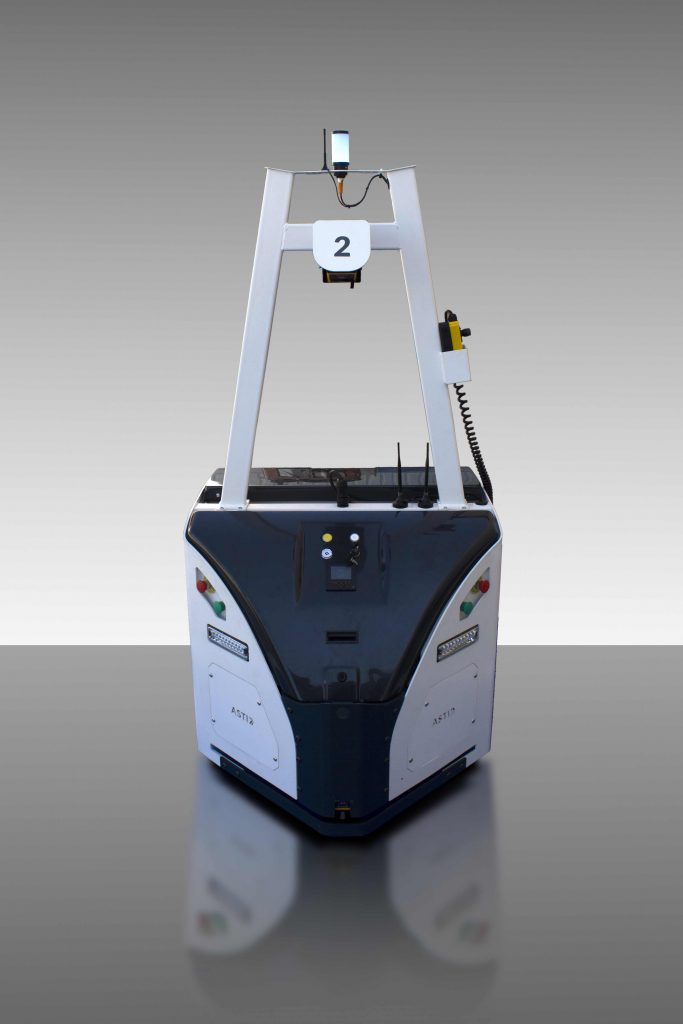 Spanish AGV and robotics maker Asti has revealed its range of autonomous towing tractors. 'Tribot' has a towing capacity of up to 10 tonnes.
The 'Tribot' range covers a need in the market, according to Asti, "since there was no similar AGV with towing capacity for such a load with such small dimensions and completely automatic and with great manoeuvrability". The machine is also equipped to move goods and trailers both indoors and outdoors. The 'Tribot' range is, therefore, applicable in different sectors, such as automotive, logistics, food, pharmaceutical, metal, paper or aeronautics. Its fundamental function is to pull trailers of different sizes and the formation of assembly lines on AGVs.
The entire range of these vehicles is characterised by the fact it is of minimum dimensions, large capacity, manoeuvrability and highly autonomous. Specifically, the automatic tractor capable of dragging 10 tonnes of cargo is much smaller, weighing 1,145 kg with battery included, which makes it a very manageable, adaptable and versatile vehicle. However, its small size does not imply that it loses capacity. On the contrary, it tows a much higher tonnage than what exists on the market. However, ASTI Mobile Robotics has also developed an even smaller tractor, which weighs 510 kg (battery included) which in this case tows 3 tonnes of weight.
As with all ASTI Mobile Robotics vehicles, safety is paramount in all developments. And, therefore, the 'Tribot' has all the standard elements that make it the safest in the market, starting from certain elements that are incorporated into the vehicle: from the safety PLC, the four emergency buttons, the advance safety laser, the Safety Counting speed control, the electromagnetic brake, the battery lock sensor or the sensor on the battery door. Likewise, it has different options: laser curtain, ultrasonic sensors, bumpers, as well as additional security for tow trains and external safety lasers. Braking is usually done with a motor brake, also counting on an electro brake for emergency situations. This makes it very safe in ramp descents and in the general handling of the load.
As for the navigation systems, the automatic tractor can be guided in different ways: magnetic, optical, laser or natural. The AGV has a 16-hour range based on a VDI2198 cycle and allows manual change (with roller table or extraction with truck); automatic gears and online charging (brushes or induction -wireless-). In addition, it has manual control of approach for hooking on cars and an external connector with power, I / O, CAN, a safety chain … Once it has been programmed with its 'layout', the tractor works completely automatically. When it receives orders, the 'Tribot' starts moving and is manoeuvred with the information received depending on its guidance.