Smart Weighing, No Stopping
26th October 2020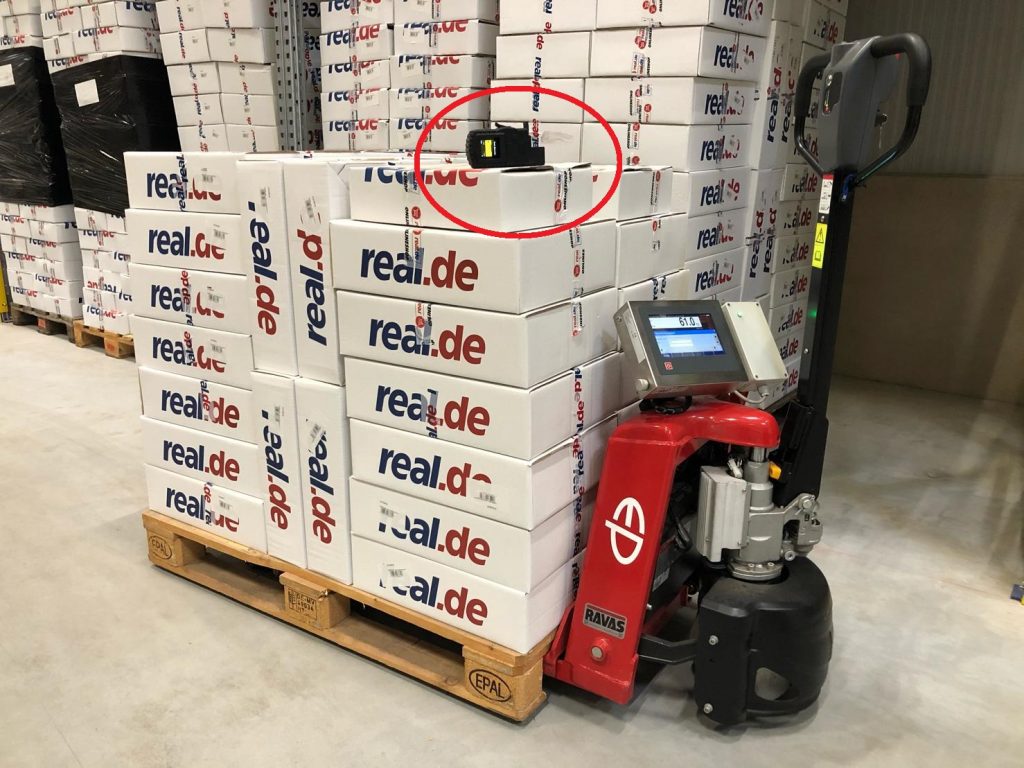 Smart attachments like Ravas iForks demonstrate how to shift forklift value away from mere materials handling and in the direction of data sampling. Logistics Business reports.
Smart logistics and Industry 4.0 have created an ever-growing demand for data input as a tool to optimise supply chains and reach required profit levels. A notable example is the Ravas iForks forklift scale, a brilliantly simple concept which works by replacing standard truck forks with smart weighing forks. Thus, via the integration of connected forklift trucks, real-time in-process data on
material flows is made available to the appropriate people and software platforms in your organisation.
Are there any particular market sectors within the warehouse for which the iForks are particularly appropriate? "Actually, you can use iForks for almost all applications within the warehouse, or production facility, for that matter," says Rob de Ridder, International Sales Manager at Ravas Mobile Weighing. "From cross docking for road, sea and air freight, stock control, batching and
dosing, filling, inbound/outbound, waste management and dimensioning in terms of weight and volume. Eliminating errors in order picking is another important application, but we have other integrated scales that are more suitable for that process. Basically, our solutions are suitable and available for logistics and production sites in all kinds of industries."
"Take the example of an LTL carrier, handling a constant stream of inbound pallet shipments every day, and shipping them out to their destination in freight trucks and sea containers," Rob de Ridder continues. "Picture a fleet of connected forklift trucks that offload these pallet shipments from inbound freight trucks, providing a continuous stream of data on these materials to the company's WMS or ERP system. Every pallet lifted out of the freight truck is identified and weighed on the forks of the lift truck. The resulting data set on the pallet shipment is communicated with the WMS or ERP system. And all this on the fly, en route from a freight truck to a buffer zone in the company's warehouse."
Read the whole article here: https://flickread.com/edition/html/index.php?pdf=5f3d1fcf3160d#36