Sideloader Manufacturer Appoints North Wales Distributors
21st November 2016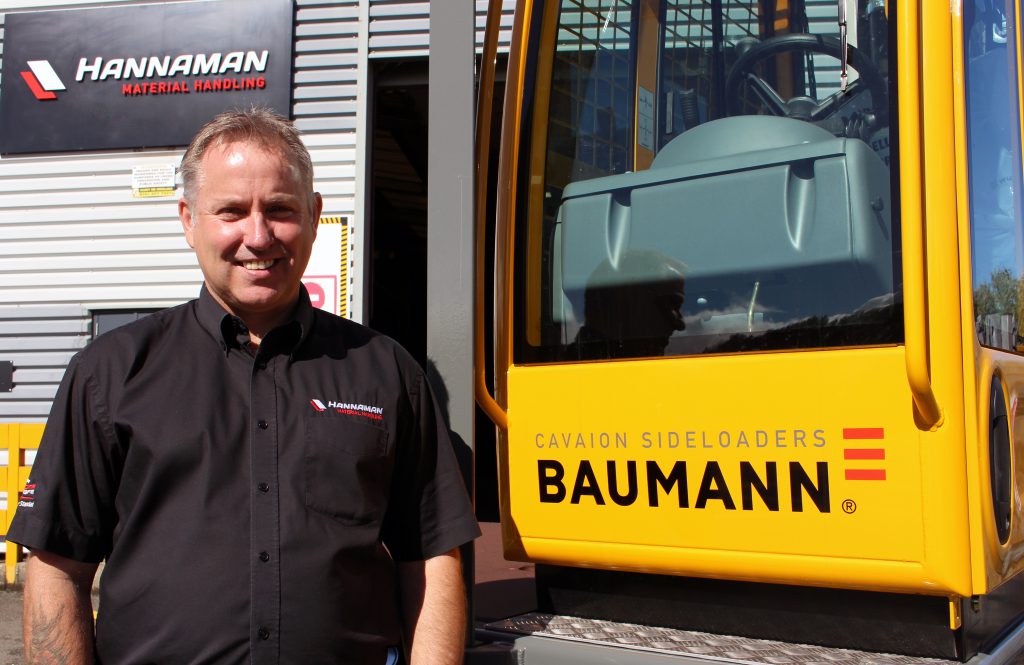 Baumann, the world's largest sideloader manufacturer, has appointed Hannaman Material Handling as official distributors for North Wales. The appointment takes the total number of UK distributors to six.
Whilst the size of the UK sideloader market remains relatively modest, the ability of sideloader equipment to carry long loads over greater distances has led to resurgence in popularity, particularly amongst ports operators, timber, metals and extrusions businesses.
The Italian manufacturer established a new UK business in August 2015, led by managing director, Jason Reynolds.
Said Jason: "We value long-term partnerships and believe our customers are best served by committed distributors that understand the products and mechanics well. We believe we have found that in Hannaman, who have a great track record and an excellent customer base."
Hannaman Material Handling is a dealer of Mitsubishi Forklifts in addition to several other links and access to equipment from other brands such as Combilift, JCB, Crown, Hako Floorcare as well as a variety of access platform equipment.
Hannaman managing director, Steve Downey (pictured), says Baumann is a perfect fit for their complete range of high quality products on offer. Says Steve: "We are delighted to be working with Baumann to offer a complete solution for our customers. As a market leader in the sideloader business, Baumann is allowing our customers handling timber, scaffolding or metalwork to have access to the best equipment for the job."