Sideloader Info Terminal Keeps Data for Warehouse Optimisation
8th December 2017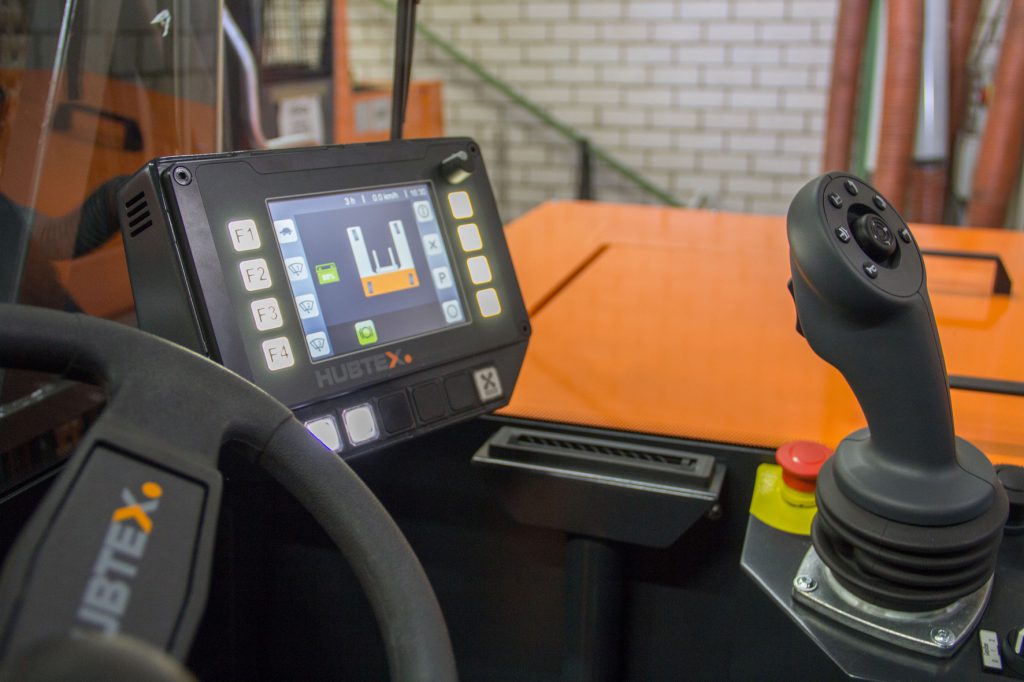 Hubtex is equipping its electric multidirectional sideloaders with a new information terminal. The  manufacturer of purpose-built forklifts, sideloaders and specialized equipment is maintaining its push towards Industry 4.0 with the further development of the Hubtex Information Terminal (HIT2). HIT3 boasts numerous functions which simplify the digital networking of vehicles with the entire warehouse infrastructure. The complete documentation of all operating data, for instance, uncovers the potential for optimisation within the warehouse. There is also the option to control various assistance systems, such as the Hubtex Load Manager for more efficient warehouse and order-picking processes, via the new information terminal.
The new HIT3 provides information on all relevant operating conditions and is fitted as standard in all of Hubtex's electric multidirectional sideloaders, FluX and MaxX models as well as in many of the manufacturer's special-purpose vehicles. The multifunctional display with its new visualisation system provides the driver with complete information on wheel positions, speed and the battery power level of the sideloader in a simple graphic display. In comparison with its predecessor model, the new Hubtex Information Terminal has many improved features. For example, access to the sideloader can be controlled directly at the terminal using a personalised code. Companies are thus able to ensure that only authorised personnel and trained employees can drive the vehicles.
If required, Hubtex can also link the new information terminal up to its own predictive maintenance solution via a modem.
The new model also offers the possibility to integrate numerous assistance systems which previously had to be controlled via a separate display. This includes, for instance, semi-automatic vehicle positioning, which allows the driver to drive up to the pre-programmed shelf position in a semi-automated fashion at the touch of the button. This accelerates storage and retrieval processes considerably and enables the possibility of connecting with warehouse management systems.