SCIO Automation Launches Robotics Product Brand
22nd June 2022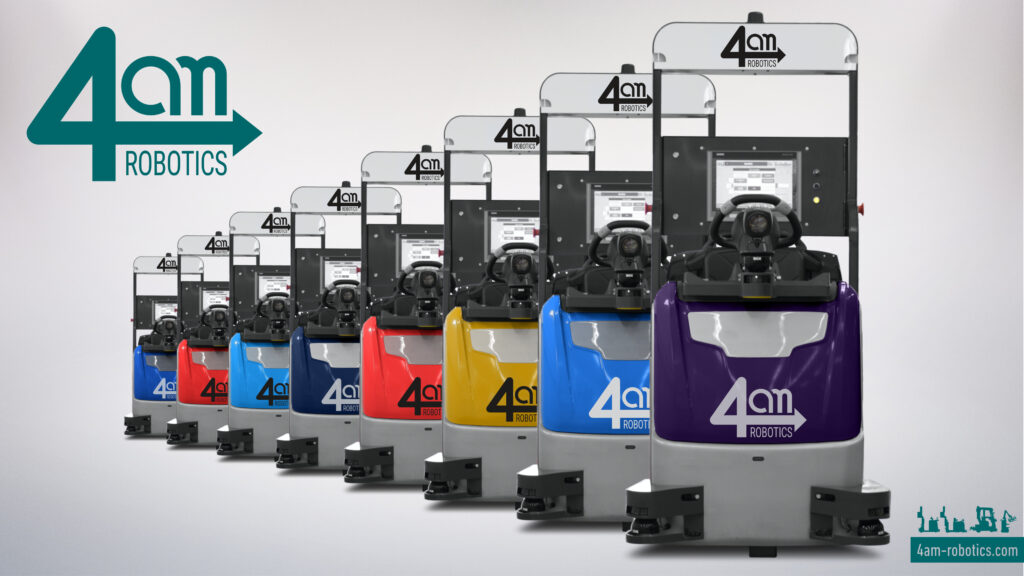 Decades of experience in intralogistics automation and expertise in AMR development have come together in the product brand 4am robotics, uniting the AMR segments of SCIO's corporate brands Schiller Automatisierungstechnik GmbH and Mojin Robotics GmbH.
In 2016, the autonomous tugger train from Schiller Automatisierungstechnik was originally developed as a pilot project for an automotive client – it's been used successfully for years, and it's constantly being developed further and improved. When Mojin Robotics joined SCIO Automation in 2020, the team brought its Autonomous Mobile Cobot (AMC) along with it. From that moment on, SCIO's corporate brands Schiller Automatisierungstechnik and Mojin Robotics have been working together on their AMR innovations – an autonomous high-lift truck and forklift are currently in the development phase.
The international automation platform demonstrated the vast potential of direct interaction between Mojin's AMC and Schiller's AMR fleet to a select group of clients at its first groupwide intralogistics event last year.
"From the word go, we've been wanting to expand our AMR segment and offer our clients and partners a wide product range. With the joint brand name 4am robotics we will appear as a homogeneous and innovative brand in the future." said Peter Stoiber, AMR Segment Manager.