Safety Systems Installed
5th August 2019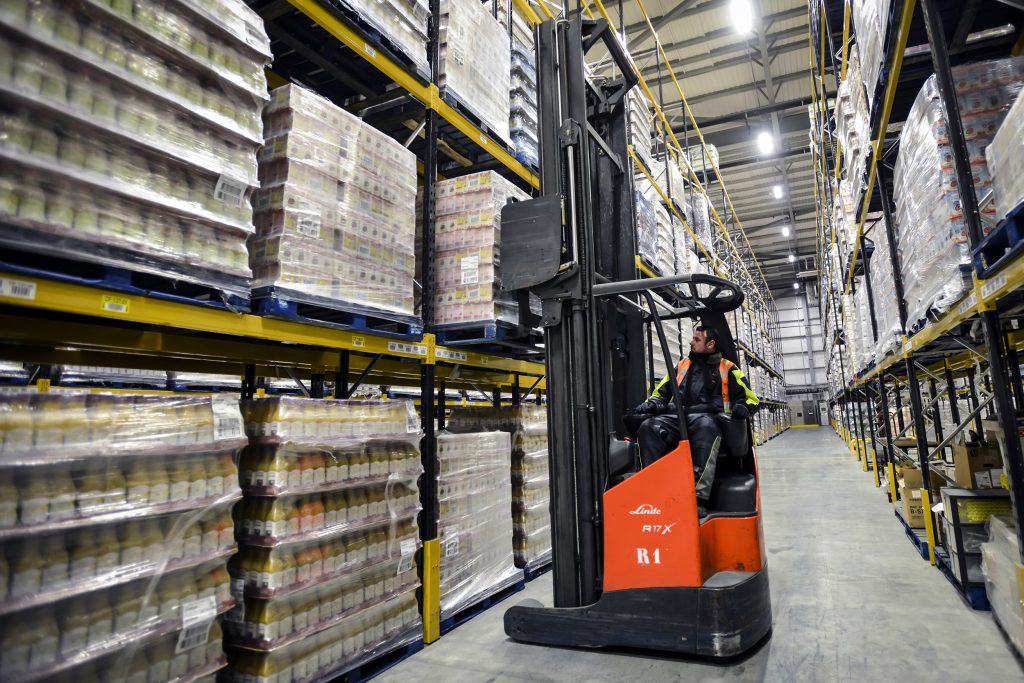 Elokon, the supplier of safety and assistance systems for industrial vehicles – MHE, AGVs and cobots – has received a substantial contract from Linde Material Handling (UK) Ltd for its ELOprotect mobile personnel protection product. 19 of these designated safety systems will be retrofitted onto the existing fleet of Linde K man-up turret trucks which are in operation at the Skelmersdale site of Culina Group's subsidiary Great Bear.
Martin Jones, Head of VNA Sales, Linde Material Handling (UK) Ltd. commented: "For over 10 years Linde has worked with Culina at the Skelmersdale site with two generations of VNA trucks. The latest trucks are fitted with Linde's Aisle Safety Assistant for building and infrastructure protection. With the addition of the ELOprotect solution we can detect potential collisions with pedestrians, objects or another truck. The system is already working on several other sites in the UK and Culina are looking to roll out the system across further sites within their network."
"We were looking for a robust solution for enhanced safety within our VNA aisles irrespective of MHE provider. ELOKON fits the bill perfectly" said Andy Miszkiel, Culina Group MHE Manager.
ELOprotect is a self-actuating safety device for protecting personnel when industrial trucks are being used in narrow aisles. Its basic configuration consists of evaluation electronics, two laser scanners and a display and operating module. It is also available with various add-ons and options, some of which were chosen to be installed at Skelmersdale. One of these is the ANTIC anti-collision module, which allows the simultaneous operation of several trucks in the same narrow aisle without the risk of collisions, and its extended protection range also enables safe operation with no loss of speed to ensure continued high turnover of goods.