Precast Flooring Specialist Grabs Special B&B Attachment
5th October 2016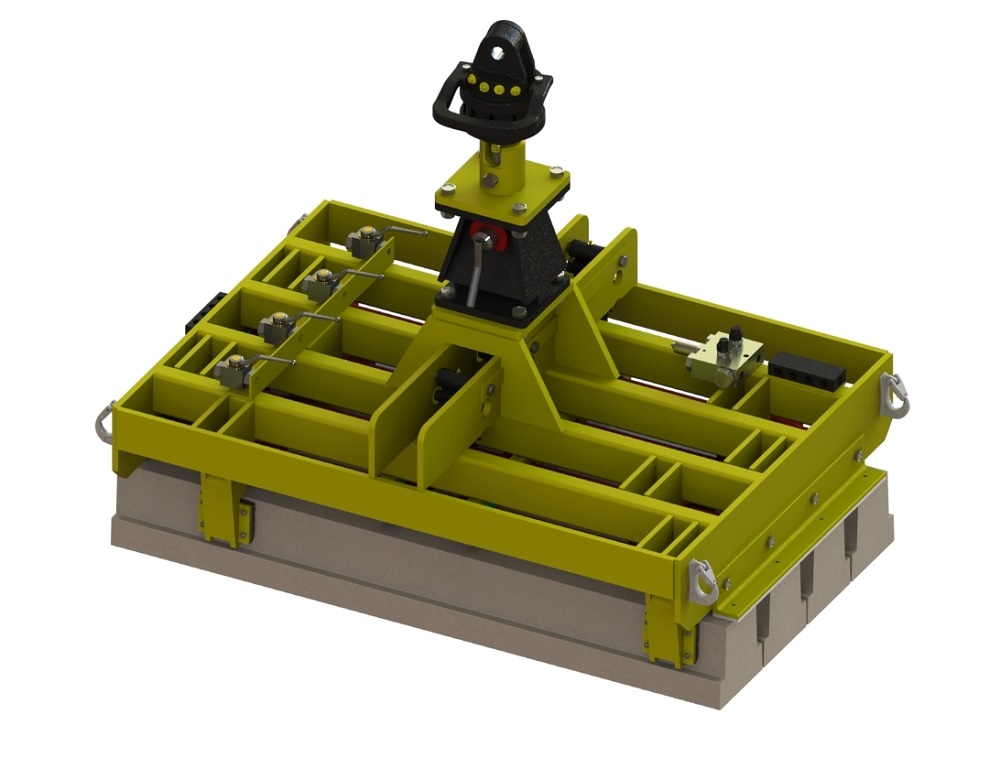 Established in January 2014, Lynx Precast is a specialist in the design, manufacture and installation of precast concrete flooring systems.
Based near Ashington, approximately 10 miles north of Newcastle upon Tyne, Lynx Precast has currently invested over £2 million in its T Beam and Hollowcore manufacturing plant, which is the only facility in the North East of England to produce both products.
The concrete flooring company supplies a complete range of products, including traditional beam and block, insulated beam and block, hollowcore slab, stairs and landings. The company supplies its products to all sectors of the UK construction industry including housebuilders, main contractors, groundworkers, civil engineering contractors, builders merchants and self-builders.
Lynx Precast understands that each site and customer has different delivery requirements and expectations, and that when delivering its products, vehicles and material handling attachments must be specified to suit.
To further excel in its customer service offer, Lynx Precast contacted B&B Attachments, the leading supplier of forklift attachments and specialist bespoke material handling solutions, to supply it with beam grab attachments. The grabs fitted to Lynx Precast crane delivery vehicles, assist in the smooth delivery process of beams where "supply only" customers do not require the aid of mechanical offloading facilities on site.
Each Beam grab, with optional lifting hooks and a rubber pad gripper arrangement, is designed to pick up a range of different sized beams and profiles. Lifting either 4 or 6 beams at once, the beam grabs supplied to Lynx Precast also have individual ball lock valves fitted, which enables single beams to be clamped and released when required.
The universal crane mounting plate enables the attachment to suit various adaptors, and the quick release couplings allow a quick change over to alternative attachments when required.
Andy Teasdale, Managing Director at Lynx Precast comments "Our customers are our priority. We wanted to make our delivery process as smooth and as safe as possible. The Beam Grabs supplied and manufactured by B&B Attachments have helped us to achieve this. The ease of use and reliable operation of the attachments when moving our products has also helped improve daily productivity."

Established for over 35 years, B&B Attachments Ltd is the leading fork lift truck attachment company in the UK and Ireland. B&B prides itself on providing the most comprehensive range of attachments available from one provider. This includes solutions for ancillary systems, such as cameras and weighing systems from leading manufacturers, such as KAUP, Liftek and MoTec, whilst also designing and manufacturing bespoke, specialist attachments in-house for customers with unique requirements.