Path to Robotic Automation for High-bay Storage
28th February 2023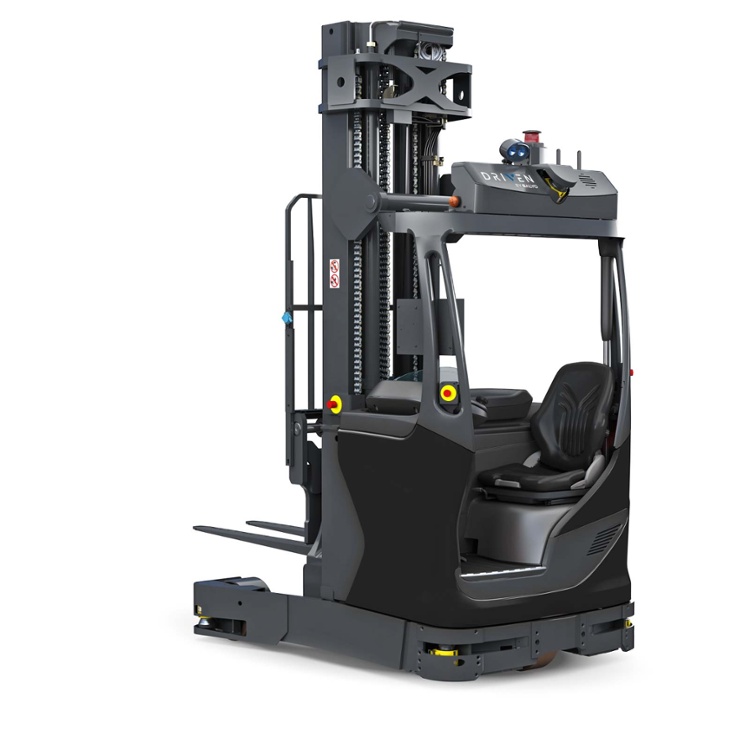 BALYO, the company that specializes in transforming standard forklifts into driverless robots, will be attending ProMat 2023. Robotic experts will be on-hand to discuss BALYO's full line of driverless forklift vehicles that are helping companies scale up as opposed to out, and showcase tools that simplify the shift from manual to autonomous materials handling.
The BALYO line of high-bay storage robots will be front and centre at ProMat 2023. Robots like the BALYO REACHY, which can pick pallets of up to 1.5 tons to a height of 37 feet and achieve a 360° turn in only 9.9 feet – the narrowest in-aisle turning space for high-reach robotic forklifts.
"Smart companies are scaling up – not out!" says Mark Stevenson, BALYO's Chief Sales Officer. "The only way to safely and efficiently be part of this vertical revolution in materials handling is to automate the storage and retrieval of goods."
In addition to saving space, the shift to high bay storage has other efficiencies including increased speed of materials movement, flexibility in warehouse design, and the inherent safety that comes from using automated systems.
"The shift to robotic operations just makes sense, from overcoming labour challenges, to safety, to ROI, all the numbers add up," continues Stevenson." The biggest thing that holds organizations back is the fear of complicated change, time to deploy, and disruption. BALYO is ready to show that there's nothing to fear, our standard solutions can be deployed in weeks not months, and our simple tools are designed to allow users to do much of it themselves. It's easy to simply change."
BALYO experts will be demonstrating tools like BALYO eBudget for simple scoping of robotic projects, and BALYO Road Editor software that makes mission management a drag-and-drop experience. The company developed its unique software nearly 20 years ago with the aim of turning standard electric trucks into standalone intelligent robots, a move which the company believes, helps to address the reluctance of some operators to switch to automation and realize all of these benefits.
Stevenson continues, "BALYO robots can be operated both fully manual and autonomously, bridging the perceived gap between whether to use people or technology. This frees up people to focus on improving operations and other truly value-added activities. In this way, our technology is being used to vastly improve people's working lives."
The Reach Robot is just one of the full complement of Balyo's sustainable robotic solutions including stackers, counter-balanced robots, tuggers, pallet jacks, and a VNA (Very Narrow Aisle) robot that can reach heights of 55 feet. BALYO's global head offices are in Paris with global operations in the USA, Singapore, China, and Australia.