P3 signs Carrefour for 81,000+ m2 XL logistics complex
18th November 2015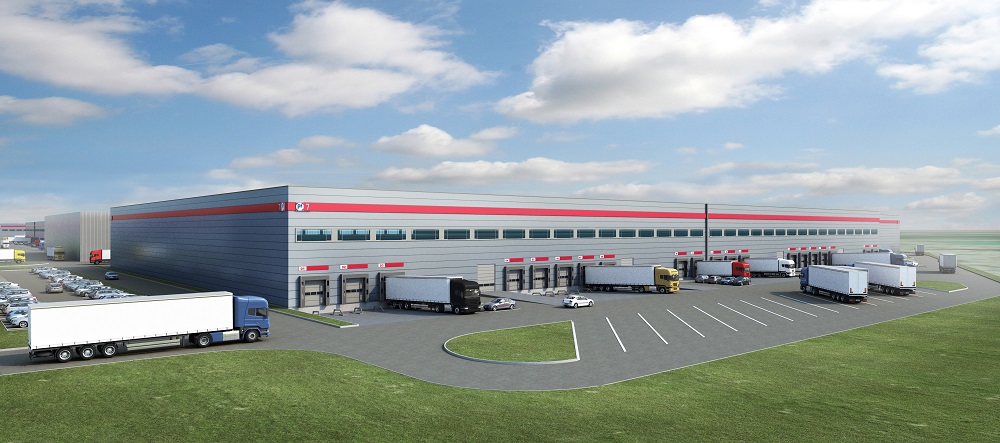 Hot on the heels of the news that it is to speculatively develop a 28,000 m2 warehouse at its P3 Bucharest park in Romania, specialist pan-European logistics real estate owner, developer and manager P3 has announced that it has already pre-let the building as part of a deal to establish an 81,000 m2 logistics hub at the park for leading European retailer Carrefour.
The new Carrefour facility will also include an existing warehouse and a 15,000 m2 Build-to-Suit (BTS) cold storage facility. This will be P3's first BTS development in Romania since its purchase earlier this year (2015) of P3 Bucharest park, the largest logistics park in the country.
The new buildings will bring P3's total portfolio in Romania, which already includes eight warehouses, to circa 270,000 m2.
Commenting on the news, P3 CEO Ian Worboys, said: "This is set to be one of our largest logistics deals in the CEE this year. Securing an occupier of the quality of Carrefour for such a large and significant new project is a major achievement for P3. Romania is a rapidly growing market and we have big ambitions in the country. Having acquired P3 Bucharest, the largest logistics park in the country, earlier this year, it is exciting that we are now able to move ahead with our first Build-to-Suit project. This deal is a testament to the park's many strengths in terms of location and facilities as well as P3's ability to deliver the buildings designed around our customers needs, quickly and cost effectively. Carrefour is a client of ours in France and we are delighted to now be able work with them in Romania too."
Construction of the first building started in October (2015) and the logistics facility will be completed in phases between April and October 2016.

Anca Damour, Carrefour's Director of Property & Corporate Affairs, commented:

"The success of our multi-format business resulted in the need to expand our warehouse in north-west Bucharest. So we planned to double space we occupy with Build-to-Suit buildings, built to high environmental standards, to accommodate our needs now and in the future.


"Due to our very specific checklist of requirements and tight time frame, this was a complex project and I would like to thank all our colleagues involved in this project including our lawyers from Tuca Zbarcea & Asociatii, CBRE consultants and our partners at P3 for the tremendous work they have put in on the contract. We chose to work with P3 because of its expertise in logistics, proven capability to meet our expectations and ability to work on an occupied site, allowing operations to continue during construction."

The buildings will be delivered to P3's next generation standards, built to meet strict European environmental impact criteria and deliver operational savings. The company is working with Carrefour to explore various modern technological solutions to achieve this including LED lighting; water supply management; energy efficient cladding (air tight in the cold store); and a comprehensive building management system. The newly built space will also be designed to support Carrefour's changing needs with expansion capabilities.
Strategically located approximately 13 km west of Bucharest city centre, P3 Bucharest park is fully occupied. In addition, there is land that can be developed to provide around 114,000 m2 of additional space in units ranging from 4,000 m2 to 40,000 m2.
P3 Bucharest offers direct access to and high visibility from the new A1 motorway. The park is close to the city's ring road that provides easy access to its six districts, to Henri Coanda International Airport 22km away and to the A2 motorway.
The Carrefour Group is the leading retailer in Europe and the fourth-largest retailer in the world. It employs more than 380,000 people worldwide. With more than 10,800 stores in 34 countries, it generated total revenues of €100.5 billion in 2014. Carrefour Romania has 185 stores (28 hypermarkets, 103 supermarkets, 53 neighbourhood stores and 1 e-commerce store), a €1.01 billion turnover (2014) and 10.000 employees. Carrefour Romania is the second largest retailer in Romania.