Outdoor/Indoor Autonomous Logistics Solution
29th March 2023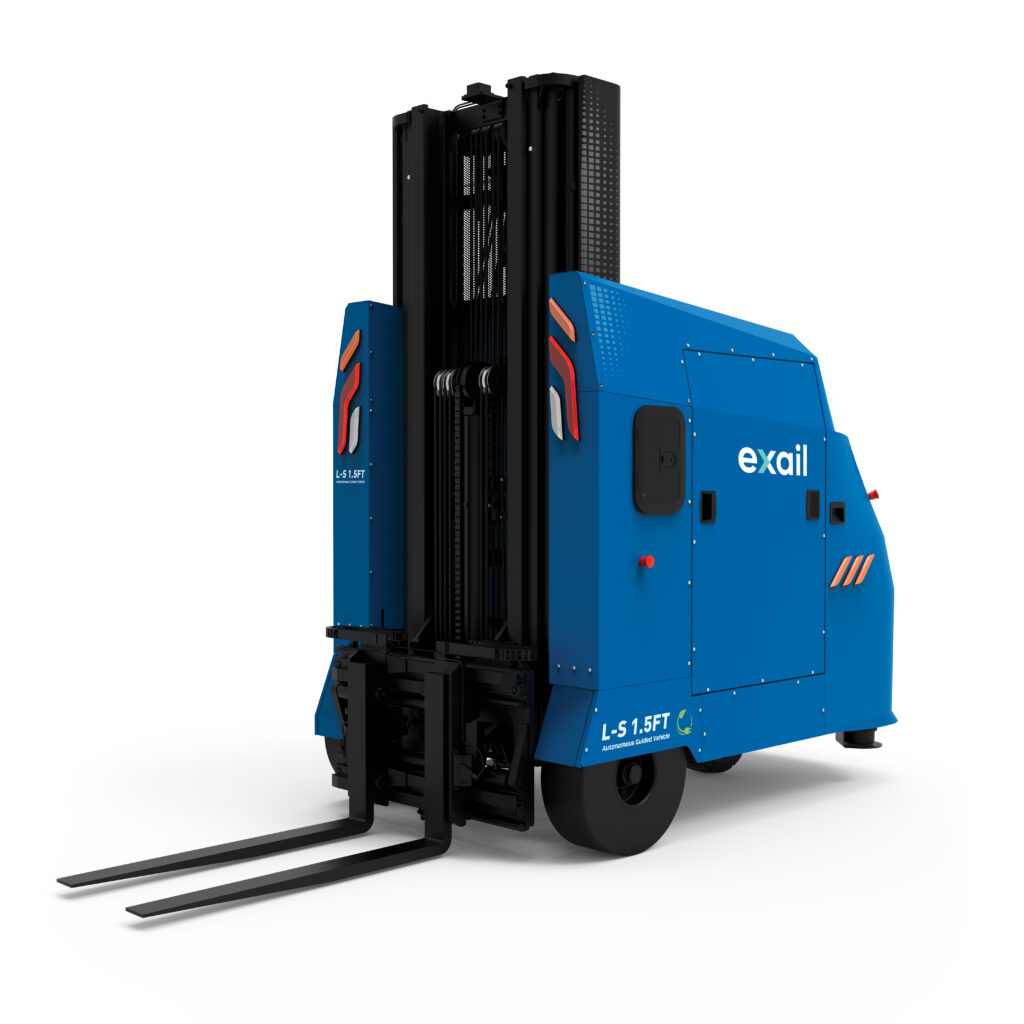 Exail, a leading high-tech industrial group specializing in cutting-edge robotics technologies, introduces its new autonomous outdoor and indoor forklift truck, the Alvin FT. Easily integrated within existing infrastructures, the Alvin FT is a modular forklift that can handle loads up to 2.5t and up to 6 meters. Its standard forks can be replaced by spur, clamp, conveyor, or other specific and customizable interfaces for more versatility.
Equipped with advanced perception sensors for smart and secure autonomous navigation, the Alvin FT Autonomous Mobile Robot (AMR) ensures logistics flow continuity 24/7 in all weather conditions and is perfectly suited for extremely accurate and safe handling, stacking, shelving, storage and supply operations.
Autonomous Logistics
"By supporting the handling and stacking of goods up to 6 meters, our new Alvin FT solution offers up to 75% operational gain and answers the major challenges faced by the logistics industry such as labour shortage, drudgery and an increasing volume of goods needed to be transported, while also reducing the overall carbon footprint of logistics operations." Explains Luc Nicolas, Head of Sales Industrials Robotics at Exail.
Autonomous Forklift
Exail's Alvin FT comes with a user-friendly supervision software that offers efficient mission planning and management, real-time installation status (map, roads, load pick-up and drop-off areas, vehicles status) as well as a stock management feature able to interface with clients own WMS/ERP.
Exail is a leading high-tech industrial company specializing in cutting-edge robotics, maritime, navigation, aerospace and photonics technologies. With a strong entrepreneurial culture, Exail delivers unrivaled performance, reliability and safety to its civil and defense clients operating in severe environments. From the deep sea to outer space, Exail expands their capabilities with a full range of robust in-house manufactured components, products and systems. Employing a workforce of 1500 people worldwide, the company benefits from a global footprint and conducts its business in over 80 countries. Exail was formed by ECA Group and iXblue joining forces in 2022. It is a subsidiary of Exail Technologies, a family-owned company specialized in high-technology.