Otto Launch AMRs in Europe
8th May 2023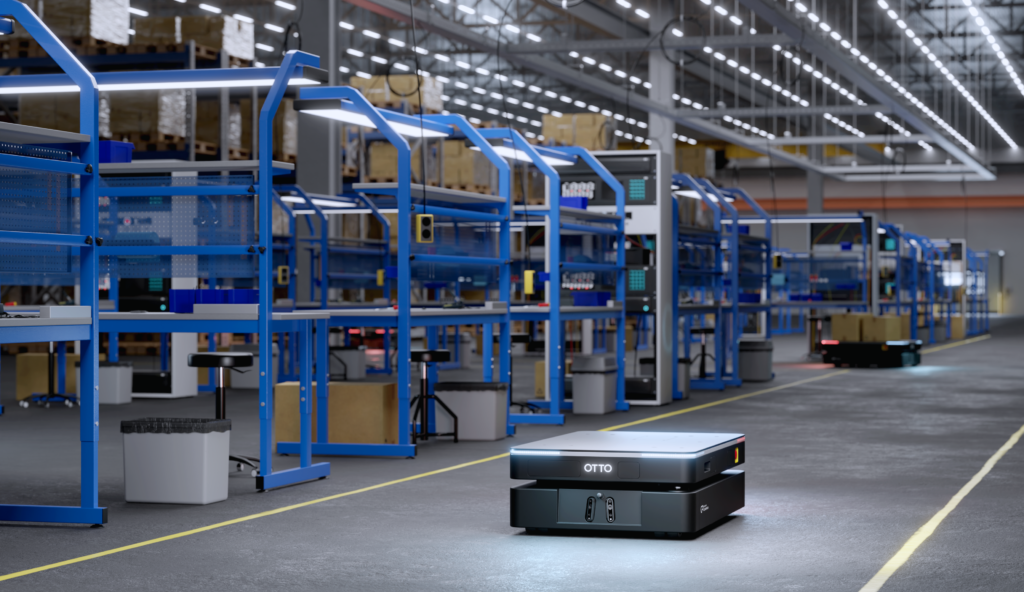 OTTO Motors, a leading provider of autonomous mobile robots (AMRs), announced their formal expansion into the European market at LogiMAT Stuttgart. With over fourteen years of robotics experience and more than 4 million production hours in mission critical environments, OTTO Motors is solving labour and safety challenges with its established AMR fleet at manufacturing facilities and warehouses globally.
As one of the first AMR providers to support the interoperability standard VDA5050, OTTO AMRs have made over 15 million autonomous deliveries last year alone across more than 200 facility installations globally. OTTO has delivered results for the world's most recognized manufacturing brands with its pioneering AMR technology and award-winning software, designed to improve productivity and efficiency of material handling operations. GE Aerospace saved $1.3 million in the first year, while Faurecia Interior Systems achieved an 11-month ROI. Mauser Packaging Solutions increased throughput by over 600%, and Danfoss removed over 70,000 manual touches annually.
"OTTO Motors leads the material handling automation industry in North America with the world's most comprehensive AMR portfolio and the largest AMR deployments with the deepest integrations globally," said Matt Rendall, Chief Executive Officer and Co-Founder of OTTO Motors. "We're expanding our unmatched expertise and experience into the European market to better serve our global customer base and improve material handling operations worldwide."
OTTO AMRs are already driving productivity improvements for customers in Europe through our OTTO Certified Network. Hand-selected through our rigorous evaluation process, these experienced manufacturing organizations are certified and trained to develop, deploy and service end-to-end OTTO Motors' solutions. OTTO Certified partners, including Guidance Automation and Orbel Grupo, are helping support the growing European market by designing, installing and maintaining the industry's smartest AMR solutions in Europe.
"As demand for AMRs rapidly increases, we're proud to be part of the OTTO Motors Partner Network and offer the world's leading material handling solutions to improve productivity, safety and efficiency for our customers across Europe," said Dr. Paul Rivers, Managing Director of Guidance Automation. "With over thirty years in the industry, our customers come to us for our experience, credibility and expertise. We're committed to partnering with organizations that also leverage cutting edge, yet mature automation technology to optimize business operations."