Order Pickers and Tow Tractors Upgraded
19th January 2021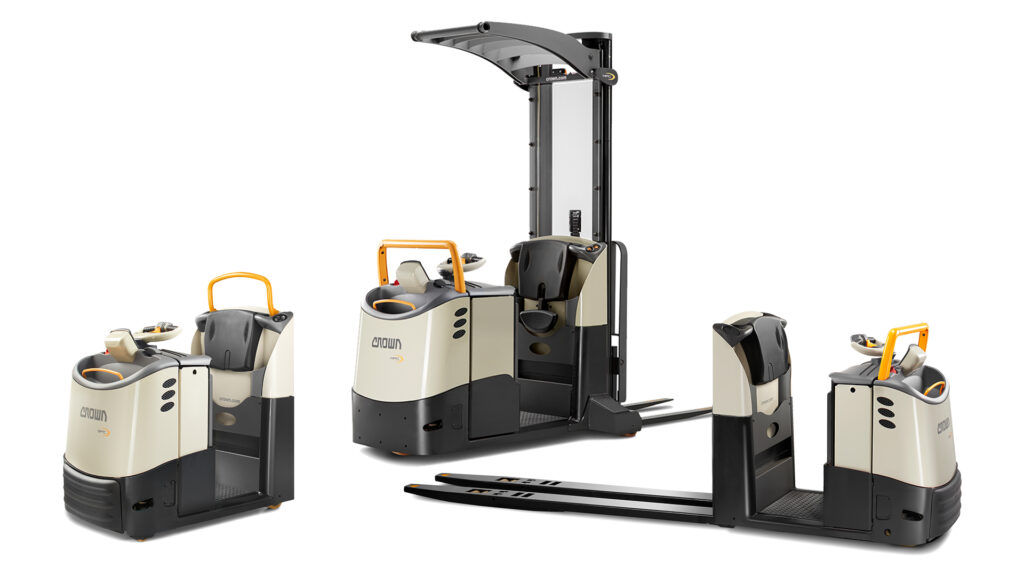 Crown, one of the world's largest material handling companies, has refined the design of its GPC and MPC Series order pickers and TC Series tow tractor as part of the company's continuous product improvement efforts. All three series now offer a variety of ergonomic enhancements for making order-picking processes even faster, more efficient and user-friendly.
Order-picking applications are more varied and demanding than any other warehouse activity. This is why Crown's GPC, MPC and TC Series combine excellent performance with a high level of comfort designed to relieve the physical strain on operators and boost their daily productivity. An extensive range of add-on equipment and accessories provides a highly effective response to the specific requirements of various warehouse applications by further reducing and streamlining the movements of operators as they interact with their vehicles.
Enhanced platform suspension reduces strain for the operator
In line with its continuous product improvement philosophy, Crown has now revised and enhanced some of this equipment. This includes, for example, the ergonomic full-suspension operator platform. The new suspension system dampens shocks through the platform even more effectively than before, reducing operators' fatigue during their shifts. This is a key factor in ensuring that lift trucks are operated safely and efficiently, resulting in increased productivity and reduced customers' operating costs.
The focus of the product update is on operator comfort. Crown has further expanded its extensive range of Work Assist accessories accordingly, including new magnetic storage trays and writing pads. Alongside the tried-and-tested Work Assist accessory tube, a new optional version with integrated cable management is now available, allowing even more power-supplied accessories to be mounted on the tube for better accessibility and visibility.
Another highlight is the new intuitive display which enables the operator to easily view key operating data due to its large size and strategic positioning on the trucks. QuickPick Remote Ready option anticipates future workflow automation All three series can also be ordered optionally in a version that is already prepared for Crown's QuickPick Remote Order Picking Technology. This option is ideal for customers wishing to ensure that their vehicles can be retrofitted with Crown's award-winning, workflow-improving technology at a later stage.
The QuickPick Remote system streamlines workflows in high-density picking applications. Using a remote-control unit built into their work gloves or strapped to their finger, operators can remotely move their order pickers or tow tractors to the next picking location at the touch of a button. This technology, in use since 2013, has proven in practice to minimise operator walking distances and physical stress, thereby boosting picking speed and overall productivity.