New Scissor Lift Table Adds Value and Peace of Mind
2nd November 2016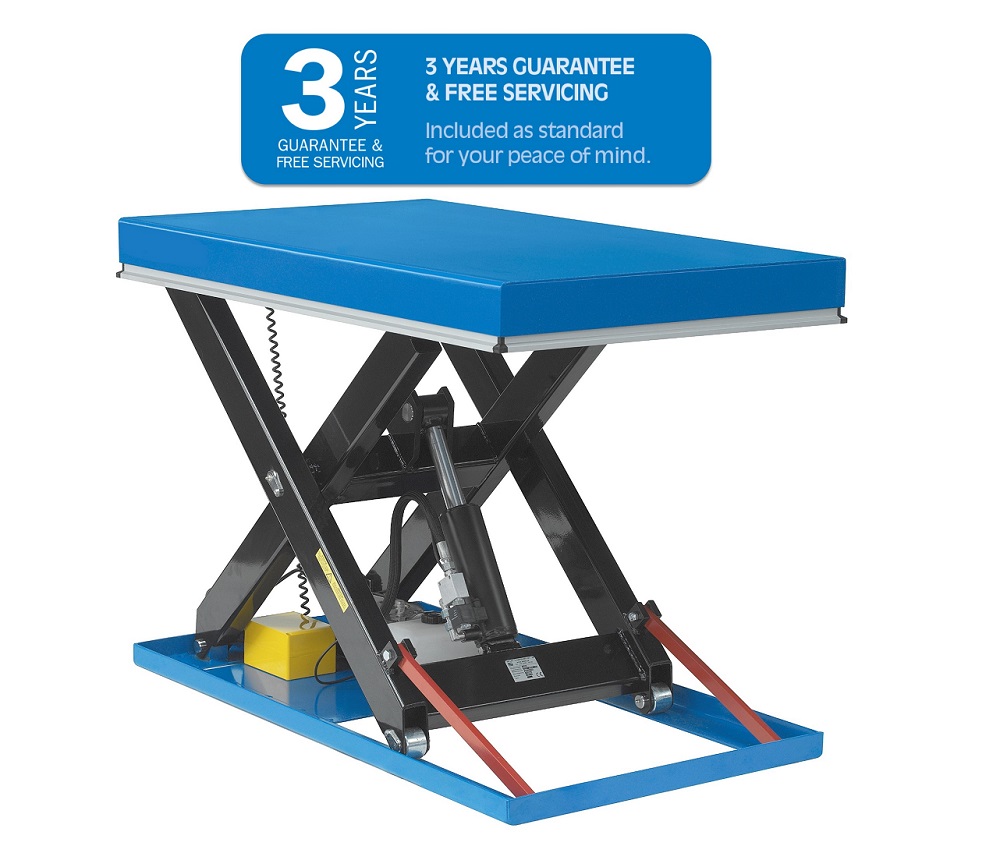 Advanced Handling Ltd are a UK leading designer and manufacturer of bespoke manual handling equipment. Now celebrating their 40th year of improving workplace safety and operational efficiency in many UK industries, Advanced Handling have identified a new area of the market to excel in.
Following 30 years of designing, manufacturing and installing scissor lift tables Managing Director Mike Prince wanted to go above and beyond customer expectations, with added value and peace of mind a top priority. This initiated the idea of Elevation and being the first UK manual handling equipment supplier to include a 3 year guarantee AND free servicing as standard.
Advanced Handling engineers will carry out all inspections and repairs using original equipment manufacturer parts, providing peace of mind and helping to protect customers against unexpected costs of repairs and replacement parts.


"The Advanced Handling team are passionate about the quality of each and every scissor lift table we manufacture and understand our equipment will be vital in the customer's manual handling process so want to ensure the most uptime from each purchase. We have every confidence that our products are best in the industry and want our customers to share that with us," commented Mike Prince, Managing Director of Advanced Handling. "Elevation offers an added value that really sets us apart from other suppliers."

With a wide range of scissor lift tables, Advanced Handling's speciality is in supplying modified and completely bespoke hydraulic lifting tables, taking the time to create the perfect solution for each customer's requirements. Each order is overseen by Advanced Handling's Technical Director and Vice President of The Association of Loading and Elevating Equipment Manufacturers (ALEM), David Goss, who ensures the stringent British standard BS EN 1570-1:2011 is met.
On top of the superior quality Advanced Handling are renowned for, with the Elevation range customers will also have peace of mind that the servicing will be taken care of, offering the perfect low risk purchasing decision.
The initial Elevation launch includes 22 of the most popular sizes from the extensive static scissor lift table range with additional models will be incorporated into the Elevation range in due course.