New Riders and Model Variants Launched by Linde
30th January 2017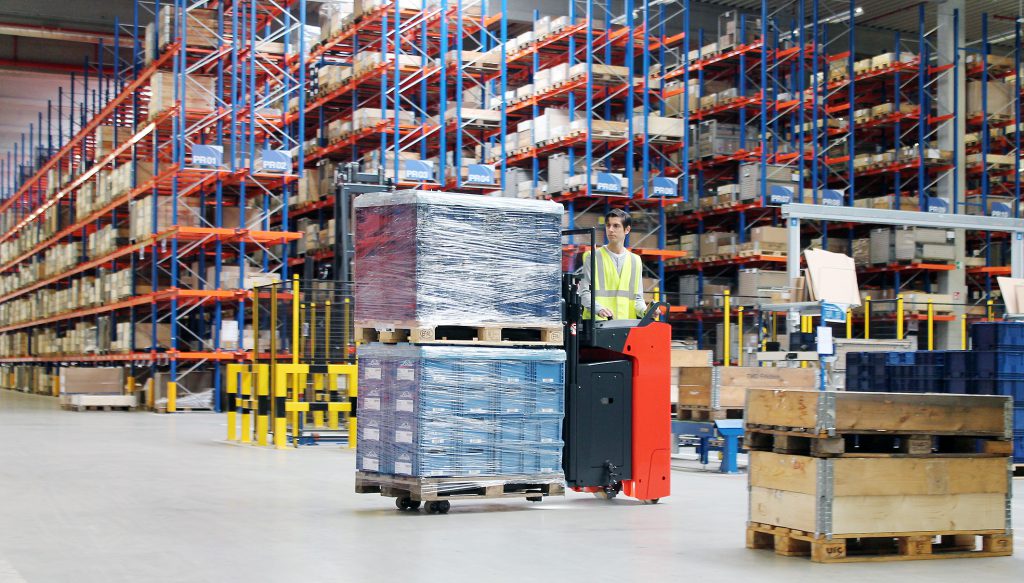 Pallet trucks with stand-on platform and driver's seat trucks, also referred to as "riders" by industry insiders, are indispensable aids in in-house transports, manoeuvring jobs or the loading and unloading of lorries. Now Linde Materials Handling has launched what it calls "a multi-stage product offensive" in the sector. The German giant says its new series will offer "significantly enhanced operating comfort, narrower chassis and a range of additional functions, which ensure even better performance and lower energy consumption". There are model variants, too. The Linde T14 S, T20 S/SF and T25 S/SF stand-on pallet trucks in the load range from 1.4 to 2.5 tonnes, and the Linde D12 S and D12 SF stand-on double stackers with 1.2-tonne load capacity and 2,124 millimetres lift height are the first models to be converted to the new standard. More truck series will follow in the next few months.
The range of stand-on pallet trucks has been extended by an entry-level model with 1.4-tonne load capacity and a larger one with 2.5-tonne capacity to complement the existing 2-tonne model. With the exception of the entry model, Linde T14 S, the pallet trucks as well as the double stacker are offered with a choice of two different driving concepts. In the S version, the driver is positioned at a 90° angle to the roadway, which ensures good views in both driving directions and of the surroundings. At the same time, the raised, padded backrest provides comfortable support. With the SF version, the driver stands frontally to the direction of travel and has a particularly good view of the load in front of him. This variant is recommended when there is a disproportionate amount of lorry loading work. In both cases, the vehicle design ensures the greatest possible safety, since the operator is positioned within the vehicle contours so that body and hands are well protected.
Customers can now choose the most suitable truck for their application from a range of seven models instead of the former three. Another new feature is that all vehicles have a width of 770 millimetres, which means they are 20 millimetres narrower than predecessor versions. Thanks to their more compact design, they are even easier to manoeuver on lorry loading surfaces or in block-type warehouses.
Linde says all products offer advantages in ergonomics, productivity and sustainability and invites its customers to learn more at LogiMAt in March.