New Management Structure for French Robotics and AGV Player
2nd October 2018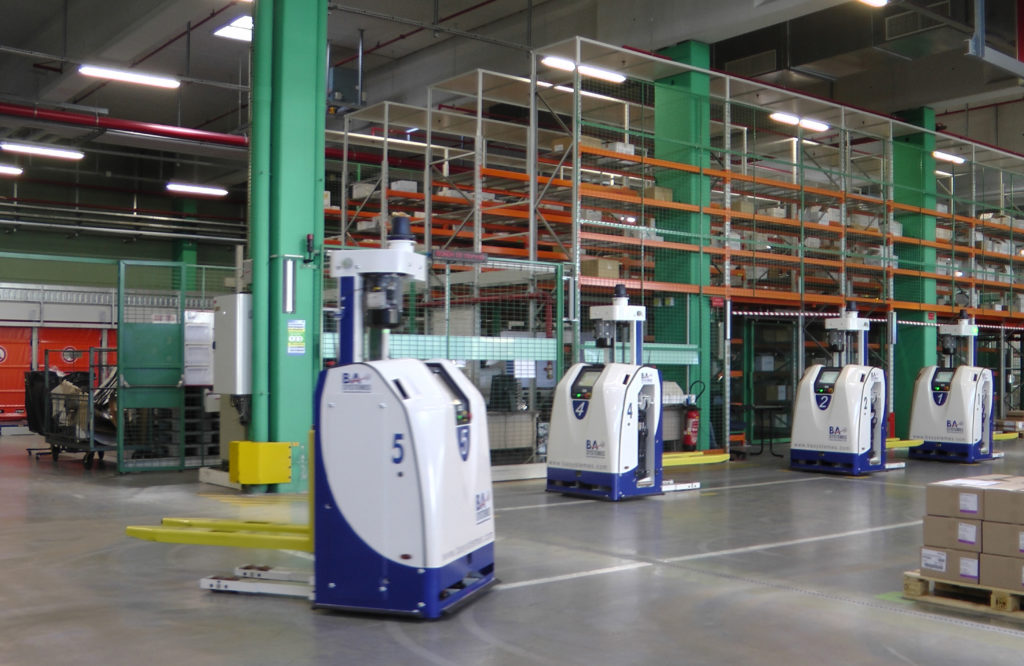 Robotics and AGV specialist B2A Technology is to restructure its management as part of its growth strategy.
Formed by the merger of Alstef and BA Systèmes at the start of 2018, B2A describes itself as a leader in automated turnkey solutions for the intralogistics, airport and robotics markets. It had a turnover of EUR 100 million in 2017 and 500 employees.
From October 1st, the company will restructure "based on a strengthened governance composed of four cross-functional departments and two Directorates-General", it said.
Pierre Marol is President of B2A Technology, tasked with operational management and realization of the business plan. The CEOs, the cross-functional directors as well as the subsidiaries' Directors in Canada, Turkey, Russia and in Croatia report directly to him.
Jean-Luc Thomé, CEO of B2A Technology, is in charge of business development, innovation activities and new products.
Two CEOs have also been appointed.
Djemal Ghanem was appointed CEO of Alstef Automation on January 1st, 2018. He joined the company about 29 years ago after obtaining his engineering degree. He held many technical positions before being appointed Industrial Director in 2012.
Rémy Fargier, Operations Director since 2013, is appointed CEO of BA Systèmes. He joined BA Systèmes 5 years ago, after a 24-year career built in technology industries on several operational functions and in high-stakes contexts.
Four new cross-functional departments have also been created, in Admin, Resources, IT and Purchasing.
"This new organization is an important step in the construction of B2A Technology Group. It will bring teams together around common goals and combine the best of both companies. I am confident in our ability to achieve our ambitious growth objectives by improving the quality of service for our customers", commented Pierre Marol.