New AMR for odd-sized payloads
18th November 2022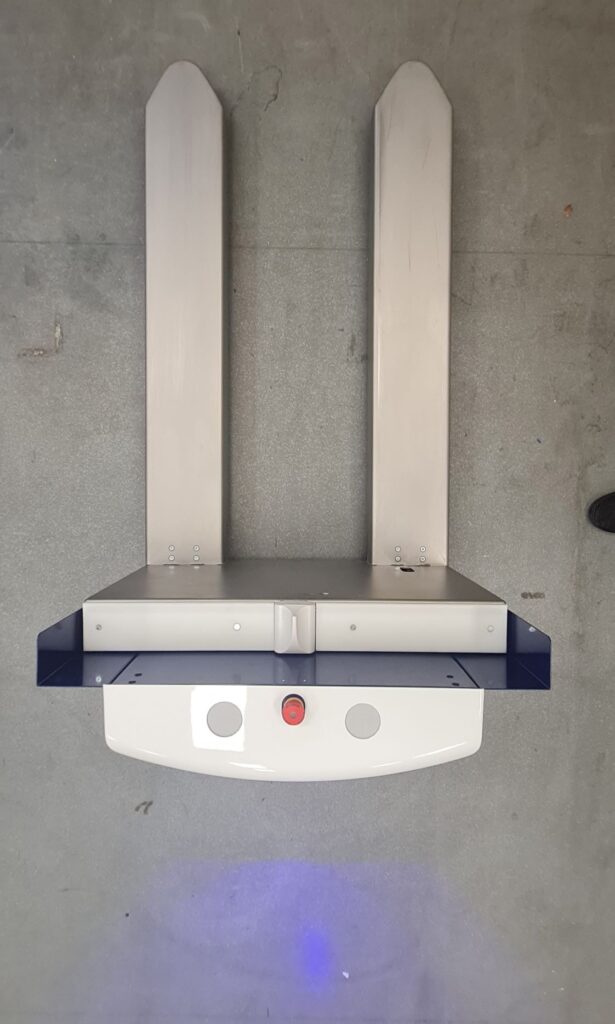 MoviĜo Robotics has introduced the Ŝharko10 Wide Body, an AMR designed to transport payloads of non-standard gauges.
Pallets are standardised carriers, but some factories use odd-sized pallets because it suits their products better. For example, a South African plastic injection moulding company created its own plastic pallets that suited its process better. A problem arose when it wanted to automate internal transport, because standard Autonomous Mobile Robots (AMR) didn't fit under its custom pallets.
Very few companies are capable and willing to build a custom AMR for a limited number of robots. But there is a company in the Netherlands that can, and the result is the Ŝharko10 Wide Body.
"We sell AMR solutions and the vehicles are only part of the solution. So if a customer needs some alterations to the vehicle because it benefits their process, we can do that," says MoviĜo's Managing Director Paul van der Hulst.
The Ŝharko10 Wide Body's main difference is the bodywork. The forks of the vehicle are further apart, which enables it to lift non-standard loads. "From the day we started with the design of the vehicle, we've encountered several applications for the Wide Body," explains van der Hulst. "For example, wide payloads like doors and larger-sized heat pumps, but also payloads with a high centre of gravity. The Ŝharko10 Wide Body enables us to transport a larger variety of carriers."
The new Ŝharko10 Wide Body is built on the MoviĜo platform, so the Wide Body has the same cleverness as all the other robots built by the Dutch manufacturer. It can be used as an industrial IoT device in factories, which means it can be fully integrated in the factory. It communicates with software systems like ERP and WMS, but also with third-party hardware devices like doors, wrappers, palletisers, production lines etc.
But it can be used as a stand-alone system as well. Then tasks are generated via virtual buttons or MoviĜo's revolutionary camera system. This camera system automatically generates a task when it detects a pallet on a certain location. It can even detect that a pallet is empty and automatically generate a replenishment task.