Expansion of AGV mobile robots range
28th January 2021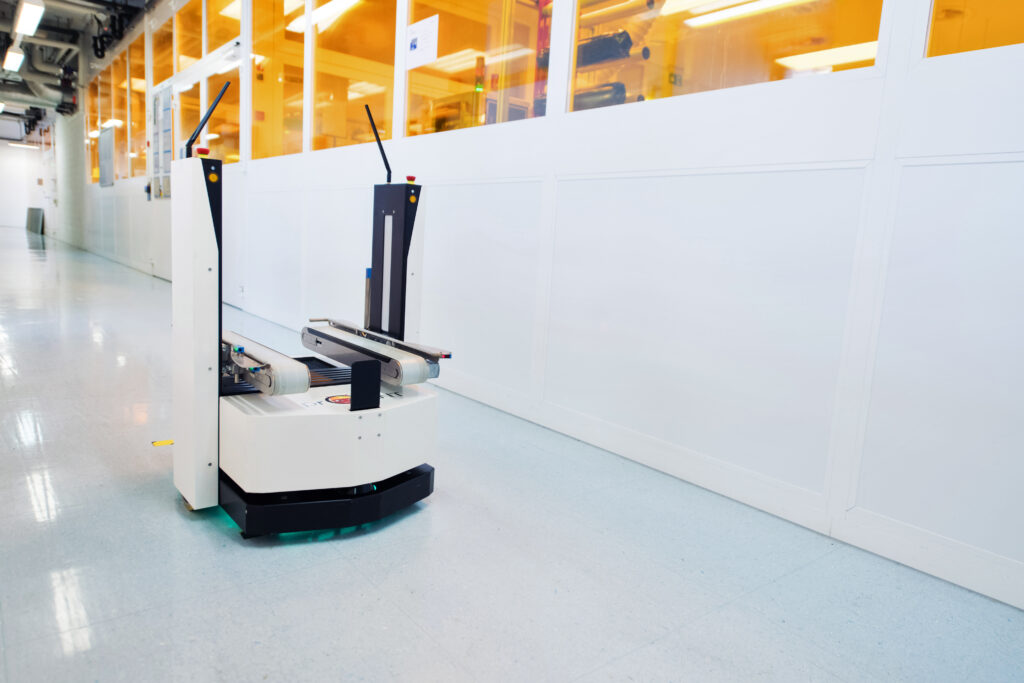 ASTI Mobile Robotics is expanding its range of mobile robots with a series of vehicles for the transport and movement of light loads, called Boxmovers. These AGVs (Automatic Guided Vehicles) are ideal for manufacturing flows (such as the assembly or sub-assembly of small components), to feed the line with raw materials or finished products, and to transport auxiliary materials – all while taking into account information analysis, predictive maintenance, and improving rapid decision making.
These mobile robots are designed to automatically pick up, drop off, and deliver different types of loads such as containers, boxes, roller carts, and trays from any type of transfer station, doing so in different ways: individually, stacked, multilevel, from the ground, etc. The Boxmover line manages to maximize productivity and safety, ensuring the continuous supply of materials at the different stations, all the while improving times, managing complex processes, and supervising flow and inventory to eliminate possible human errors and reduce costs and time.
The Boxmover line has three different types of AGVs. Firstly, there is proANT-L which, thanks to its configurable lifting function, can automatically deliver packages of up to 50 kg in weight with different delivery heights, being assisted by a laser scanner. proANT-P ensures a fully autonomous supply of materials between conveyors installed at the same height, different types of boxes, and individual or stacked trays – with the same dimensions and up to 200 kg. And proANT-F was developed to transport different types of containers on carts of up to 300 kg in weight, directly picking them up from the ground.
This range is ideal for narrow spaces with different heights and for the transfer and storage of goods because it uses a cutting-edge, reliable, high-quality solution to optimize space. These AGVs move about with the help of SLAM natural navigation, which is very safe and reliable and which allows for total flexibility, dynamic route planning, easy installation, and safe and collaborative interaction with operators – without requiring changes to existing infrastructure.
Boxmovers keep track of flows and process optimization in real time through advanced smart connectivity and remote data traceability in order to simplify information analysis, predict maintenance, and improve rapid decision making.