Maritime Crane Giant Moves to Rostock
19th January 2016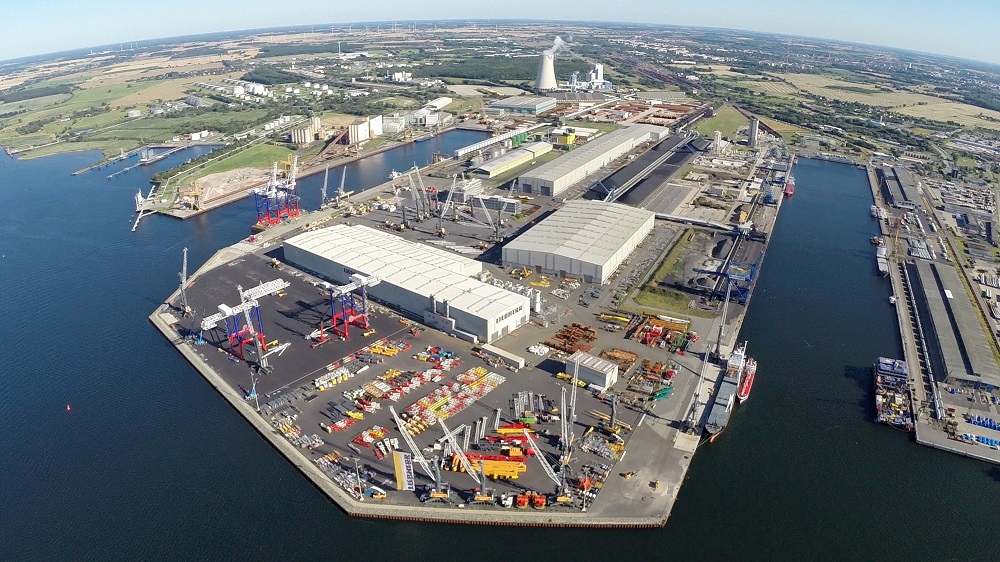 Liebherr has confirmed that its maritime crane business has moved to Rostock. Design, sales and customer service for mobile harbour cranes, reachstackers, ship cranes as well as offshore cranes will from now on will be run from the German port.
The company says that centralized know-how in combination with direct sea access provides valuable advantages for its customers. It promises that the new structure will speed decision making and increase productivity, while providing a simplified customer experience:
The Maritime Training Centre is an integral part of the Liebherr Academy Rostock.The company says it will offer high quality training solutions and product training meeting specific participants' needs. For customers, efficient material handling is of crucial importance – operator errors, security risks and crane downtimes thus have to be reduced to a minimum. Accordingly, the different programmes focus on creating a sustainable awareness for efficient and safe crane operations. The latest training methods using Liebherr simulators, cutaway models and 3D-simulations make sure that trainees will be able to immediately apply their new skills in practice.
Direct sea access gives the move a key advantage: cranes may be shipped in parts or even fully assembled. They can drive on barges for transport and immediate operation after arrival, improving cost-effectiveness for customers.
Established in 2002, the factory in Rostock has been continuously growing and employs more than 1.400 people today. In line with personnel increase, Rostock has taken the lead in production for all maritime cranes, excluding container cranes which are manufactured in Ireland. Due to steady investments, the Baltic Sea base provides space for further growth in all areas. The company says this is especially important for the development and manufacturing of new products like the LHM 800, the world's largest mobile harbour crane.
Liebherr's factories in Rostock, Killarney (Ireland), Nenzing (Austria) and Sunderland (United Kingdom) are organized as a production network, to allow for more flexibility in order to quickly adjust to varying market demands.