Maersk's Autonomous Robots Proof of Concept
30th January 2023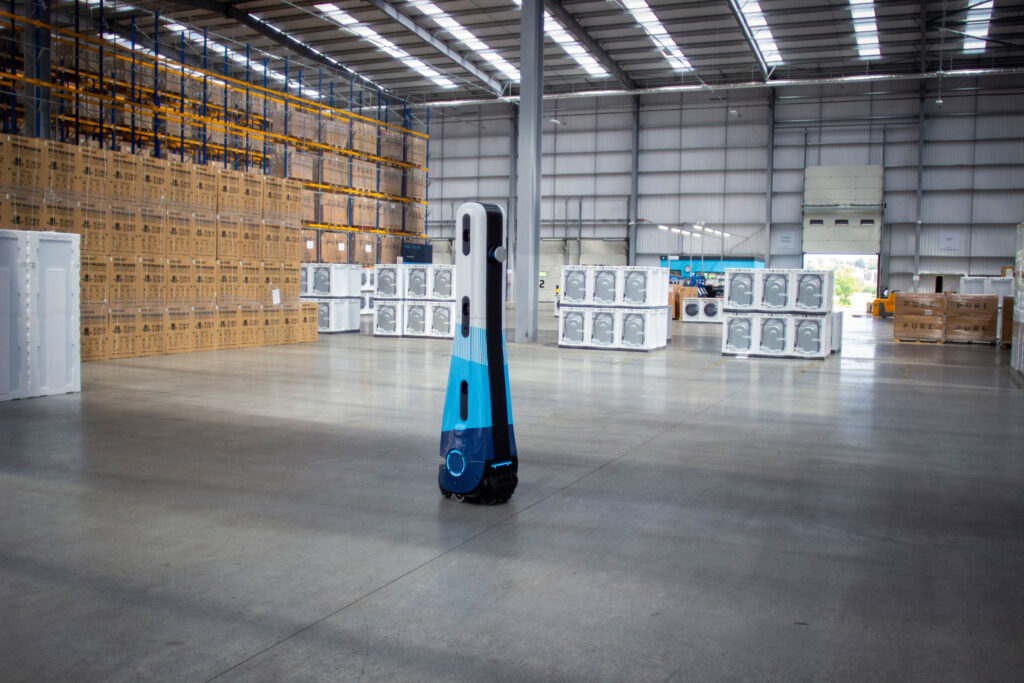 A.P. Moller – Maersk the integrated logistics company operating in 130 countries, has signed up for a trial with Dexory, and now has autonomous robots operating in a warehouse facility in Kettering, UK. Maersk is a global leader in containerized logistics and is working to connect and simplify its customers' supply chains. The proof-of-concept trial deploys Dexory's robots and integrated data platform into the Maersk facility, with room for expansion into other facilities.
This PoC is launched in continuation of Maersk Growth's, the venture arm of A.P. Moller-Maersk, investment in Dexory in their most recent funding round, and serves as a proof point of the evolving partnership between the two companies. With the vision to connect, protect and simplify their customers' supply chains – bringing profound opportunities to harness the power of new technologies, testing and scaling innovations is pivotal to Maersk.
The organisation recognises that for the future of warehousing there are many ways in which processes can be optimised. In this regard, the use of new technology, removing the need for repetitive tasks and enabling staff to focus on key operations, using space wisely and more profitably, whilst attracting and retaining employees is central. As a customer-centric organisation, it is vital for Maersk to stay at the forefront of innovation within the supply chain and be able to offer their customers the opportunity to test the latest and greatest solutions as they are developed, especially as global demand and the complexity of supply chains increases.
Autonomous Robots
As Maersk's logistics operations expand alongside their warehouse footprint across the world, including in the UK and Ireland, the project brings an exciting opportunity for a multi-disciplinary Maersk team to partner with Dexory to expand their capabilities and improve customer outcomes. Maersk partnered with Dexory for its ability to help address the issues they were facing in one autonomous solution. Robots and data visualisation platform will work together to help Maersk measure, track and locate goods across every logistics step, from inbound to storage to outbound.
Andrei Danescu, Dexory's CEO, says "It's reassuring to see such trust placed in Dexory from globally recognised logistics leaders like Maersk. We're looking forward to bringing Maersk valuable data insights and expanding into other Maersk facilities".
Dexory captures real-time insights into warehouse operations using fully autonomous robots and Artificial Intelligence. Using autonomous technology to unlock data and drive insights through all levels of business operations, helping companies boost their performance and unlock their full potential. Dexory's fully autonomous mobile and modular robots measure, track, and find goods across warehouses without workflow disruption. The data is fed in real-time into digital twins, allowing logistics and warehouses to quickly respond to operational challenges they face on a daily basis.
Instant access to real-time data helps optimise the present, de-risk the future and discover the intractable in each location and at every stage of the product journey through the warehouse and onto dispatch. Founded in 2015, Dexory aims to transform the data-gathering operations of warehouse environments.