Locus Robotics Premiere Vector at LogiMAT
22nd February 2023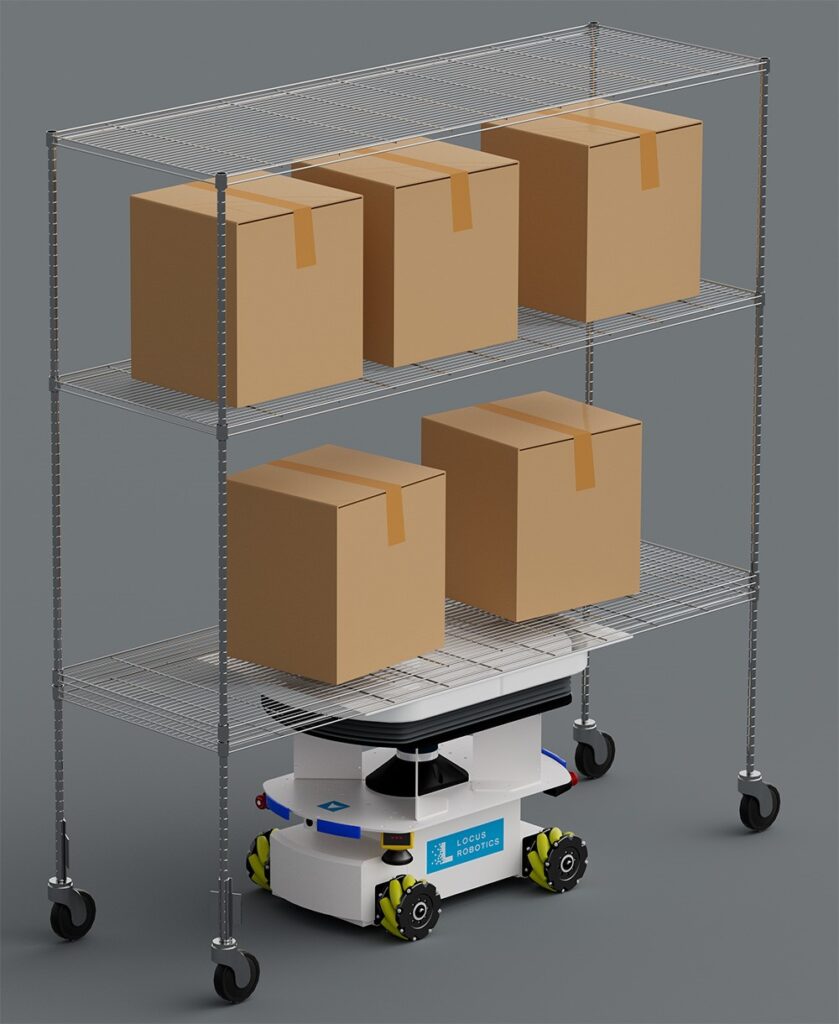 Locus Robotics is presenting a European premiere at LogiMAT 2023. In Stuttgart, visitors will have the opportunity to experience the Locus Vector in action for the first time at Locus stand 6A71 in hall 6.
Locus Vector, the autonomous mobile robot (AMR) has a payload of up to 272 kg, can move autonomously in any direction (omnidirectional) and is therefore particularly suitable for picking items with higher weights and those that require special handling. It can be configured with a wide variety of shelf and container attachments, so that Locus Vector can be used not only in intralogistics but also in production environments.
On the 100 m² stand, visitors can also get an impression of our proven Locus Origin robots in live demonstrations. Locus Bots work together with humans, eliminating the need for pushing picking trolleys and long walking distances, thereby enabling a simpler, faster, and safer picking process in the warehouse.
Bots and AMRs
Locus Robotics is a leader in revolutionary, enterprise-level, warehouse automation solution, incorporating powerful and intelligent AMRs that operate collaboratively with human workers to dramatically improve product movement and productivity 2–3x. Named to the Inc. 500 two years in a row, and winning over 17 industry and technology awards, the Locus solution dramatically increases order fulfilment productivity, lowers operational costs, and improves workplace quality, safety, and ergonomics for workers.
With over 100+ of the world's top brands and deployed at 250+ sites around the world, Locus Robotics enables retailers, 3PLs and specialty warehouses to efficiently meet and exceed the increasingly complex and demanding requirements of today's fulfilment environments. Locus is headquartered in Wilmington, MA (USA) and Amsterdam.