LAC to represent Exotec in the UK
9th April 2021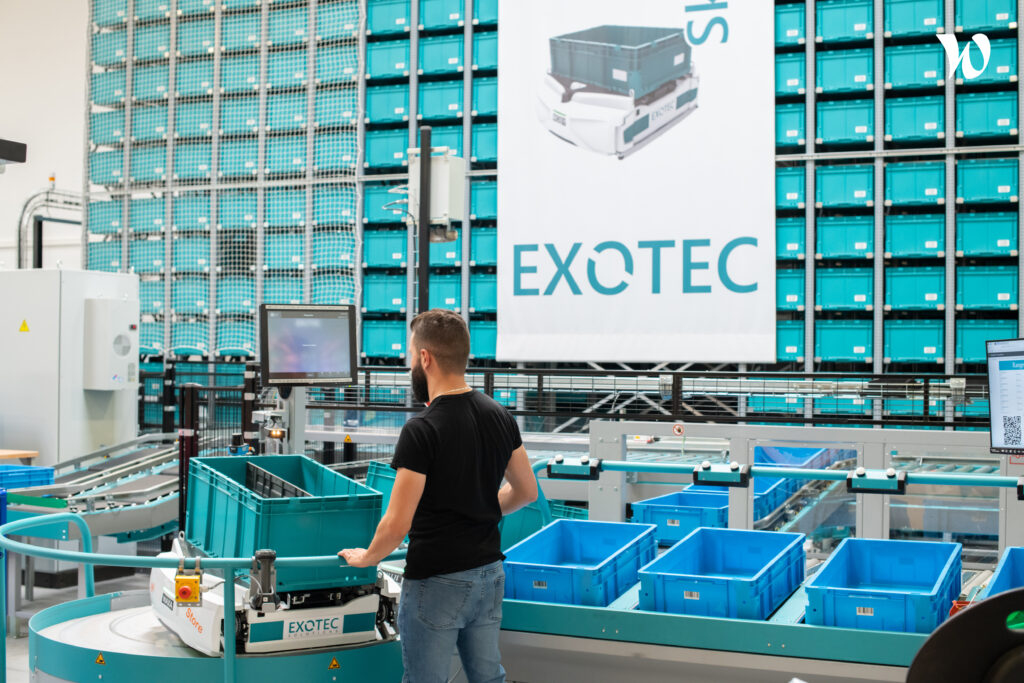 LAC, a leading provider of conveyor systems and automation solutions, has formed a new partnership with Exotec to sell and promote the revolutionary Skypod System in the UK. Headquartered in Lille (France), Exotec is a robotic solution manufacturer that specialises in the logistics sector, helping online retailers and brands to meet the ever-demanding challenges of a seamless customer experience.
The Skypod System comprises a light robot with a payload of 30kg which can move in 3D and access high-level bins. This allows the operator to remain stationery and work from one pick/load position while the robot carries out the requested tasks. The robot locates itself in a map of the warehouse using laser-scanning technology.
This innovative solution offers scalability, allowing a business to start with an initial installation to meet its start-up needs at a reasonable initial investment and then expand the solution as the business grows.
Exotec says the Skypod System is also unique in its use of robots, not only to move totes around at floor level, but also to travel up the rack to store or retrieve, negating the need for complex conveyor systems. Data is received from the WMS outlining a list of preparation requests with a given priority. Its responsibility is to get them out of the system into preparation containers, as fast as possible, with respect of priority constraints.
CEO of LAC, Chris Unwin, said: "I'm delighted to secure this partnership with Exotec, which will not only further enhance our business capabilities but also contribute towards the goal of growing market share within the logistics sector."
LAC plans to open a demonstration centre in the UK in 2021, which will enable customers to experience a fully functioning automated warehouse solution in person. The centre will distribute real products and feature pick stations, multiple rack combinations, conveyor systems, AMR solutions and the Skypod System.