Kivnon and ABB Develop 'Collaborative Robot AGV'
31st October 2016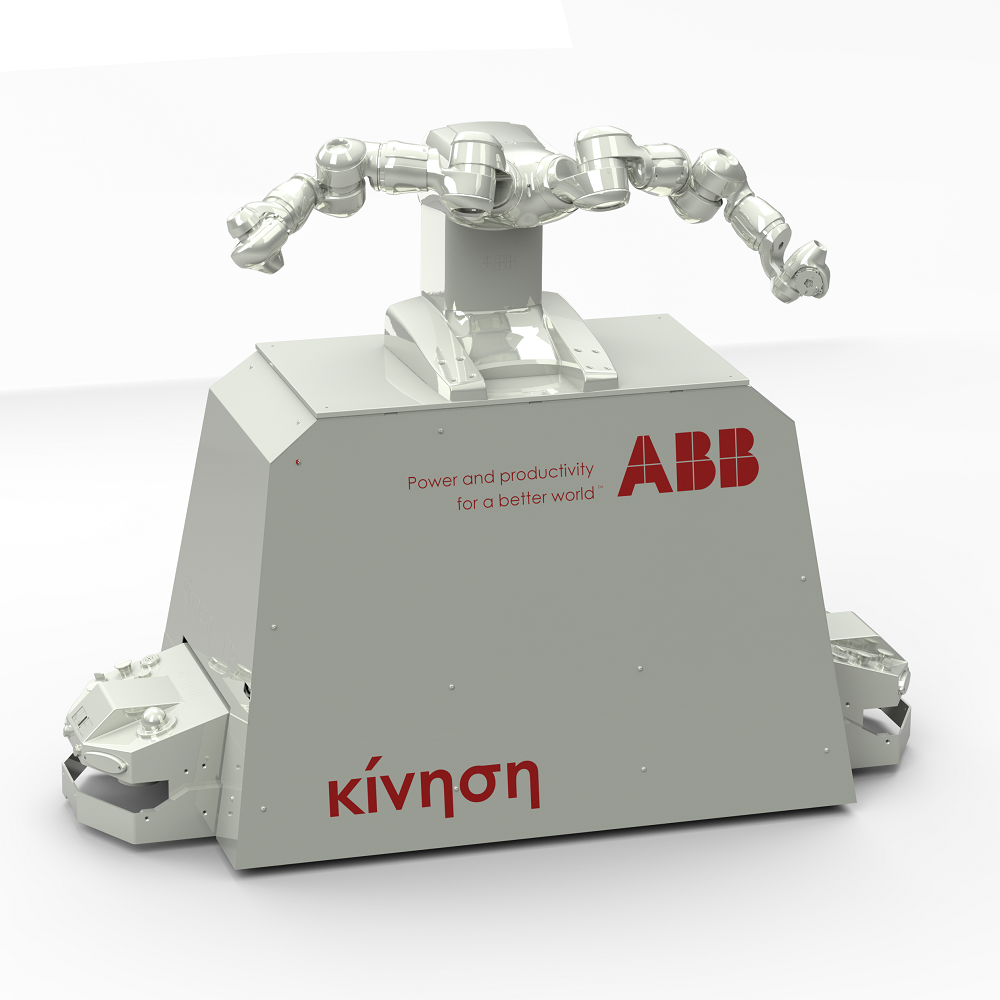 The newly developed Collaborative Robot AGV is a result of "a successful cooperation" between ABB and Kivnon. They say this new innovation "fits perfectly in both companies' strategies to offer innovative solutions and make them user friendly".
The partners say that the YuMi collaborative robot already has an important place in the market and makes collaboration between humans and robots a reality. The combination of creating a collaborative robot AGV is another step to create a practical solution for the different manufacturing requirements. The YuMi robot was specifically designed to meet the flexible and agile production needs in the electronics industry. But equally it can be found in small parts assembly environments.
The large benefit that ABB and Kivnon see in this cooperation is that this AGV creates flexibility to use the collaborative robot at different workstations all the time. The Collaborative Robot AGV receives a work-order to go the workstation that has a job pending. This creates flexibility of the tasks a collaborative robot can do.
Secondly the Collaborative Robot drastically reduces its potential down time, because it can work in different work stations. As a result, the payback time from the collaborative robot can be reduced. And of course there is the practical benefit of the easy maintenance, because it can be driven out, easily.
Juan Prieto, Managing Director of Kivnon comments: ¨the development of user friendly products and solutions for our customers is part of our vision, and this cooperation with ABB gave us another succesful product that can help our customers with their steps towards their innovation".
Kivnon operates with the philosophy to develop products that are highly innovative and user friendly. So this product fits perfectly in the long term plan of the company to be the leader in Innovative / user friendly and cost saving solutions with AGV´s and related products.
Kivnon and ABB will show the Collaborative Robot AGV at the trade show ¨Logistics & Distribution¨ coming up in Madrid the 23rd and 24th of November 2016.