Kivnon AGV/AMR Exchange Scheme Offers Possible 40% Savings
7th July 2020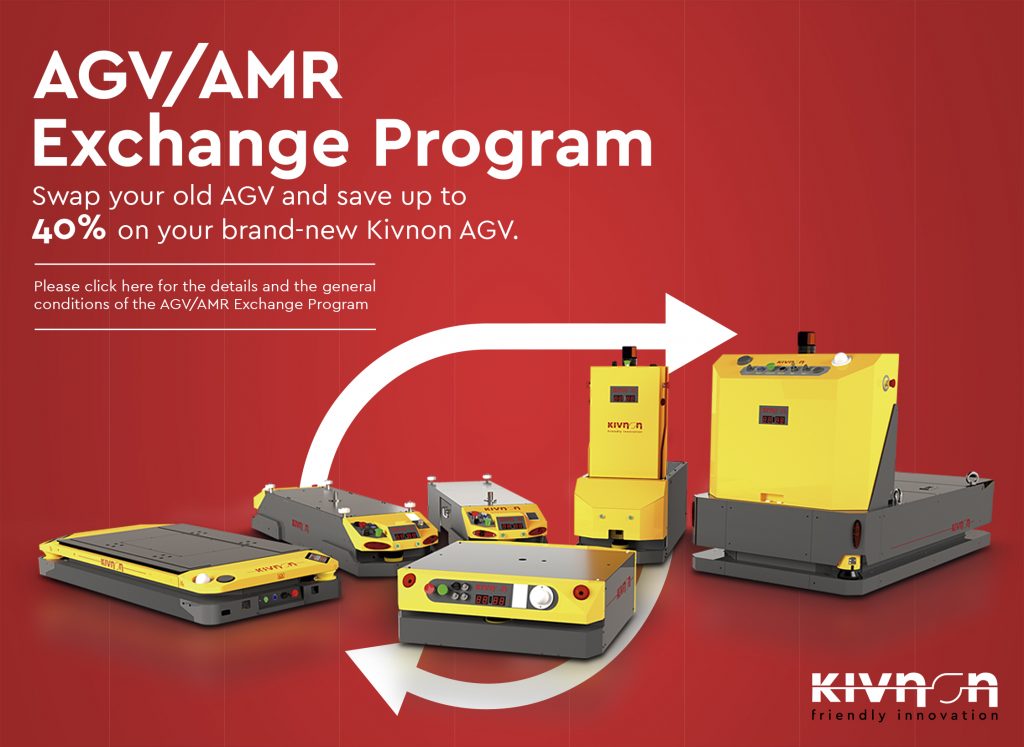 AGV and AMR specialist Kivnon has launched its Exchange scheme promotion for AGVs/AMRs to help the industrial sector in the new post-coronavirus era Covid-19.
The reason for this promotion is to support companies in their transformation towards Industry 4.0. Until December 31, 2020, Kivnon will offer up to 40% discount on the official sales price when purchasing a new AGV. To take advantage of this discount, an old AGV of any brand will have to be delivered when purchasing a new Kivnon AGV.
With this initiative, the Kivnon group aims to facilitate the renewal and acquisition of self-guided vehicles. At Kivnon we have a wide range of self-guided industrial vehicles for the transport of all kinds of goods and that are capable of moving loads of up to 6,000kg using magnetic navigation or mapping technologies that allow them to adapt to any industrial environment and production process.
Kivnon AGVs have been designed following the user-friendly philosophy, that is, designed to create a pleasant, simple to install and intuitive work experience.
With extensive experience in the implementation and start-up of intelligent AGVs systems, the technical support service will advise and train its customers to give all necessary knowledge to use Kivnon AGVs/AMRs.