Kernpack Enters Wider Logistics Market With Key AGV and Robotics Deal
9th March 2017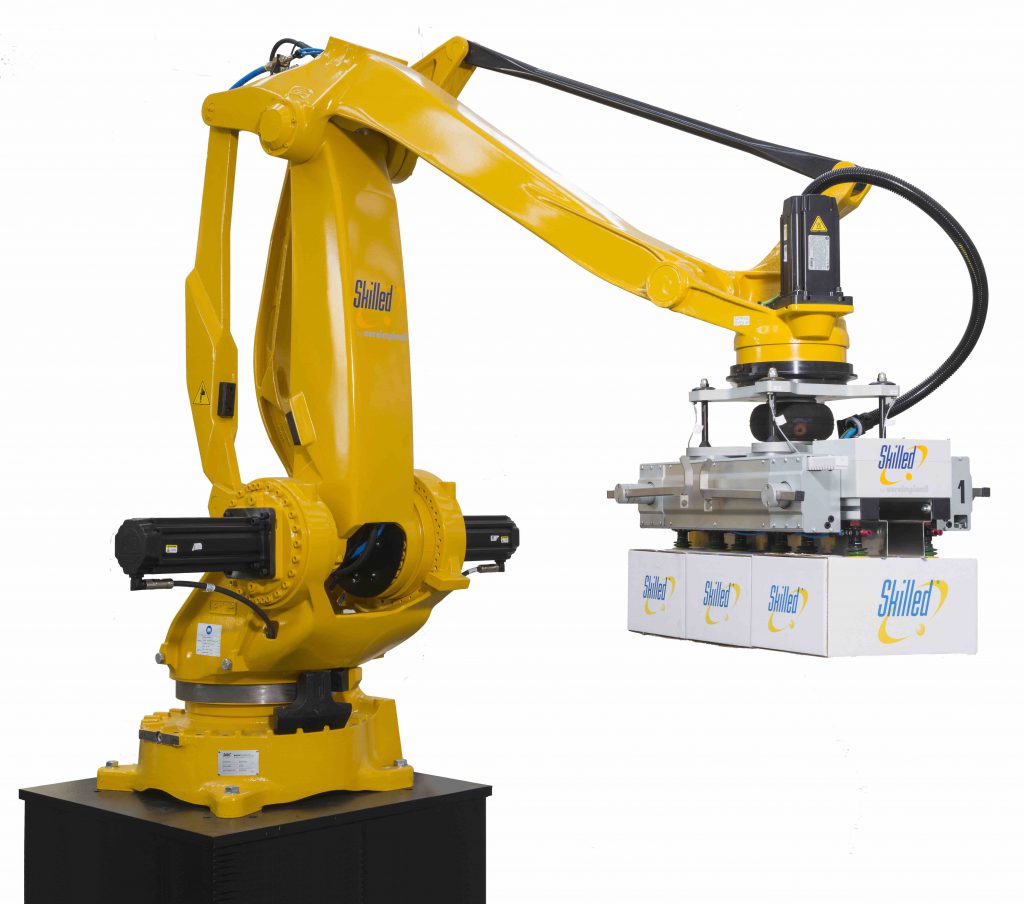 KernPack, distributor of specialist packaging machinery and solutions, has signed an exclusive UK and Ireland distribution deal with Skilled Group, enabling it to sell the company's complete range of robotic palletising systems and automatic guided vehicles. Part of KernPack's strategy to widen its capabilities, by adding end-of-line warehouse automation to its packaging and mailing solutions. The deal also takes the company into the warehouse and logistics market.
Designed for automated warehousing and truck loading, Skilled Group's products are already used around the world by Bridgestone, Coca-Cola, Nestlè, Kraft, Unilever and Johnson & Johnson in installations costing up to €10m.
The company's wide range of robotic equipment includes articulated robotic arms, gantry and SCARA robots for the automatic palletising of products or pallet handling and AGVs (Automatic Guided Vehicles) for any situation where a traditional forklift truck is used. Key features include robot arms that have been designed specifically for the palletising sector to save space, while its LGVs (Laser Guided Vehicles) can navigate inside a truck.
"KernPack will be targeting warehouse and distribution centres, manufacturers and food companies, which are looking to automate the end of production lines and loading bay operations to reduce operating costs, increase efficiency and reduce the risk of injury," commented Pete Jolley, general manager at KernPack. "Skilled Group has more than 40 years experience in the design and manufacture of innovative robotic solutions, which makes it the class leader and a perfect partner to enable us to offer end-to-end solutions and break into new markets."
"Our new relationship with KernPack will allow both companies to combine our experience of different industries and grow our sales in the UK," said Miriam Letter, Area Sales Manager of Skilled Group. "KernPack is the ideal partner to help us achieve this goal as our solutions integrate easily with their existing offering."
In addition to sales and distribution, KernPack will provide UK and Ireland customers with local servicing, technical support and training.