Intralogistics Fleet adds more Flexi-bility
30th October 2020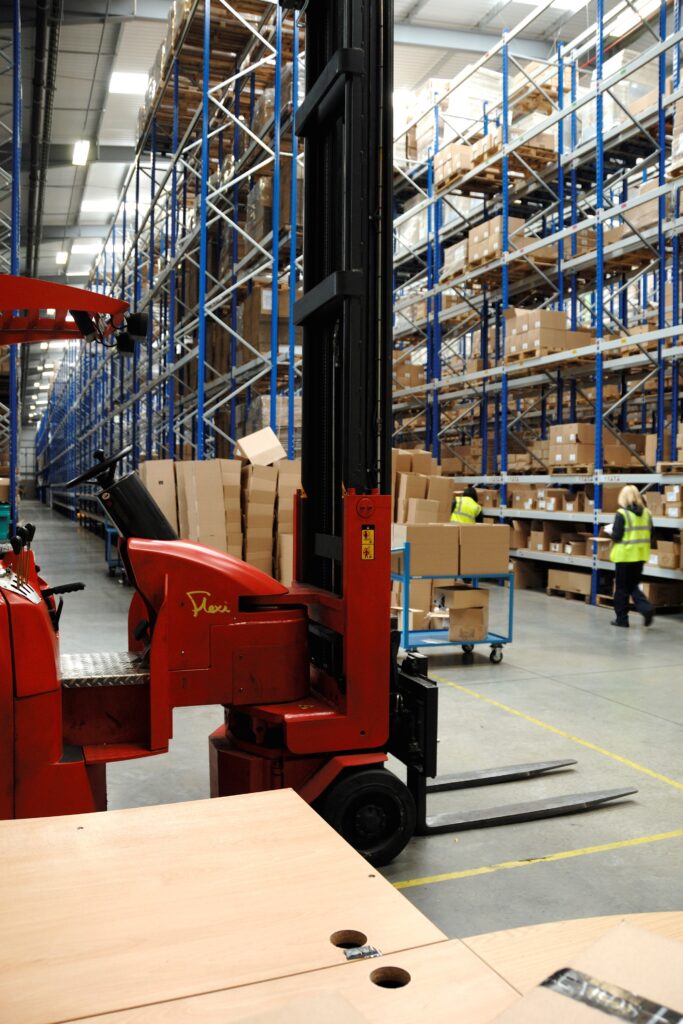 The Yorkshire-based logistics specialist Expect Distribution has added further Flexi articulated lift trucks to the already extensive fleet of Flexi very narrow aisle machines that are in operation across its multi-user warehouse facilities in Halifax and Bradford. Expect provide storage and transport logistics for a diverse range of clients and the trucks are required to meet the increased demand from medical supplies companies that are experiencing an unexpected spike in throughput of certain line items as a result of the Coronavirus outbreak.
The latest models from the Flexi ACiON range – which are designed and built by Narrow Aisle Ltd in Tipton, West Midlands – have been supplied. Flexi ACiON trucks feature digital electric motor technology that allows all independent drive, hydraulic and power-steering motor functions to be controlled digitally to ensure the most productive and energy-efficient performance throughout the working day. The onboard battery system's range has been increased by over 15% compared to the previous models. The collaborative robotic – or 'cobotic' – control systems at the heart of the Flexi ACiON 1500 model deliver highly integrated performance and result in greater reliability and productivity as well as significantly reduced running and maintenance costs.
The Flexi ACiON's advanced suite of 'cobotic' technology is, in effect, connected to the truck's 'nervous system' and it allows features such as the operator's vision camera, height selection system and aisle sensing technology to be integrated without the need for hard-wired relays, contactors and so on. This means that far less components are required and, as a result, truck uptime is optimised.
"Flexi articulated VNA warehouse trucks have played an essential role across Expect's intralogistics processes for many years and we are delighted that the company has once again chosen proven and reliable Flexi technology as the ideal solution for its materials handling needs," says Narrow Aisle's managing director, John Maguire. "Flexis are popular among logistics service providers who need to maximise storage density and require safe and efficient throughput and Expect is one of many third party supply chain specialists who recognise the benefits that articulated VNA truck technology bring to their business."
Expect's new Flexis have been provided on an inclusive rental package that means all planned maintenance and service is included in one competitive fixed monthly rental charge. http://www.flexi.co.uk