IntraLog Poland 2020 – AGV, AMR, Cobots and More
14th October 2019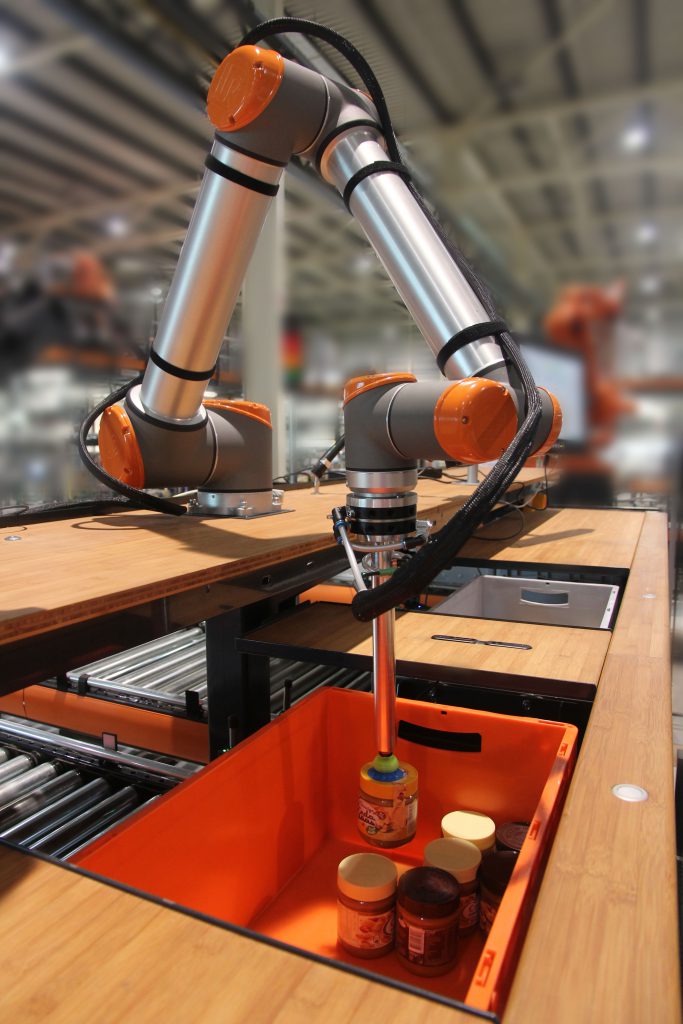 A new expo in Poland explores intralogistics solutions, including AGVs, cobots and AMRs. IntraLog Poland (3-5 March 2020) is a new business show dedicated to internal logistics, new technologies in supply chain management and warehouse security.
AGV robots have become very popular recently as an intralogistics solutions in warehouses or logistics centres. They're best known as mobile, unmanned robots that move along a designated path to transport various cargos. A great facilitation for people working with this type of robots is the ability to track production and logistics tasks. AGV robots are often connected to WMS (Warehouse Management System), which makes work in the warehouse more flexible and integrates systems. Manufacturers also calculate additional equipment parameters such as the ability to scan barcodes to verify products, check operation time of the machine and their versatility.
Cobots – Cooperating robots
Cobots or co-operating robots are a large group of AGV products, which are distinguished by their compactness, lightness and size. Unlike other AGV products, Cobots are quite new in the market. Their additional feature is the ease with which they can be programmed to work and are usually intended for repetitive activities such as lifting, assembly or packaging. Other tasks that are assigned to these robots are, for example: handling, operating machines and palletising. Another advantage of cooperating robots is that they can work independently or in groups, depending on the needs.
AMR – Autonomous Mobile Robots
Another type of AGV robots are AMR – autonomous mobile robots. Their main task is also to transport products, but they work differently than standard mobile trolleys. AMR is equipped with artificial intelligence and can choose their own routes using mounted cameras, scanners and sensors. These robots can manage their work themselves, they just need a map of their surroundings, which makes work easier and more flexible for them.
According to the estimates of the United Nations Conference on Trade and Development, about 2 million robots are in use by companies mainly in Germany, Japan and the US. The wide range of AGV robots makes it easier to work in many warehouses and thanks to them work becomes safer, faster, more efficient and the costs are reduced.
At IntraLog, exhibitors will have an opportunity to enable professionals involved in intralogistics to get acquainted with the new market novelties that covers management of warehouse space. It is important to seeking out new solutions and to keep up with changing trends and to make the processes in internal logistics more flexible. Organizer of IntraLog Poland 2020 invites companies offering AGV solutions to present their range of products and exchange experiences, solutions and to establish new valuable business relationships.
More info: IntraLog Poland 2020 International Intralogistics, Warehousing and Supply Chain Exhibition Date: 3-5 March 2020