Hygiene and Corrosion Improvements Claimed For Stainless Pallet Truck
2nd November 2016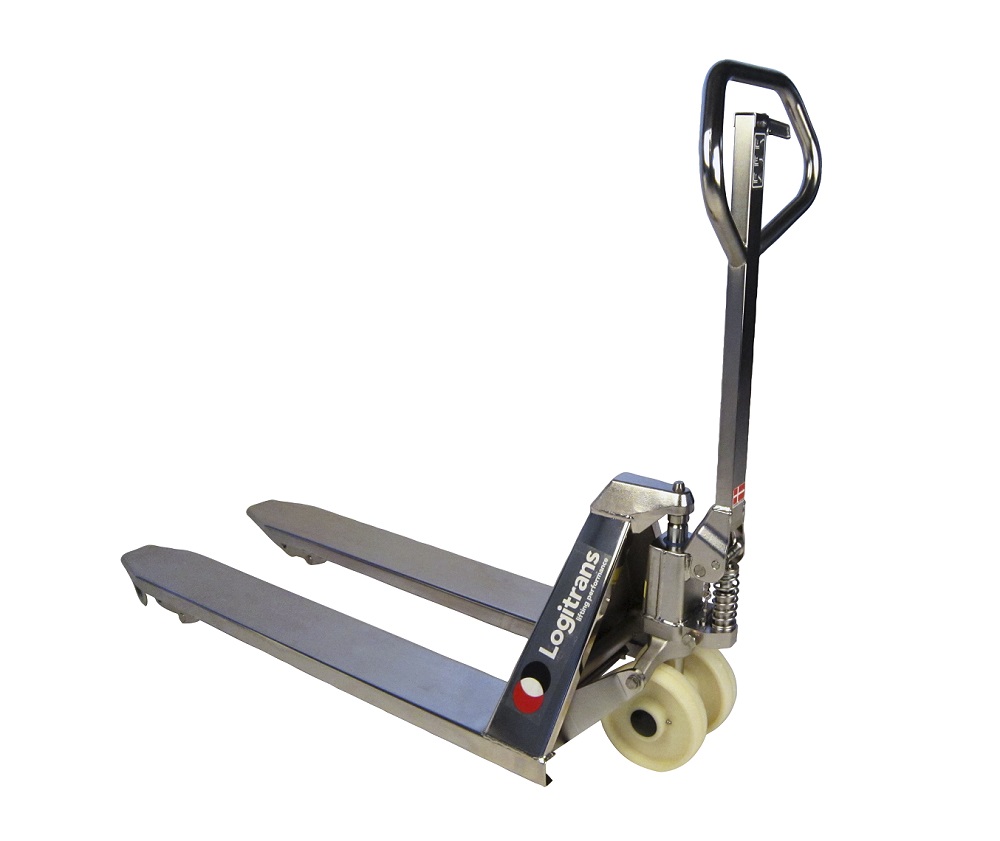 The severe requirements of the food and pharma industries place high demands on the materials-handling equipment used. Wet and aggressive environments can have strong impact on the material, and it is therefore very important that the material is corrosion-resistant and easy to clean.

"We have based the product improvements of our stainless pallet trucks on our experiences with wet, clean and aggressive environments – and the good feedback from customers in the food and pharma industries", says Gitte K. Berg, CEO at Logitrans.
The company says its new stainless pallet trucks, Panther Inox Plus and Panther Inox, e.g. have less components and less welding seams. In a release, they said: "In this way, you achieve less places for dirt deposits. At the same time, the pallet trucks are specially designed for confined areas. Together with the low own weight, this makes the pallet trucks very manoeuvrable. The handle is designed in accordance with ergonomically correct gripping angles and diameters, ensuring the user a relaxed grip. The pallet trucks have rounded corners, which ensure that no damage is done to surrounding packaging, pallet and goods."


The stainless pallet trucks are available in three models: Panther Inox Plus, Panther Inox and Panther Inox Plus EX. Panther Inox Plus means an optimum stainless corrosion-resistant version, which is easy to clean. Panther Inox has some parts being e.g. chromit-treated. Panther Inox Plus EX is designed for operations in explosive atmospheres, in which gases, vapours or fog are generated.