Hoppecke Cuts Freight Delivery Firm Costs
6th January 2023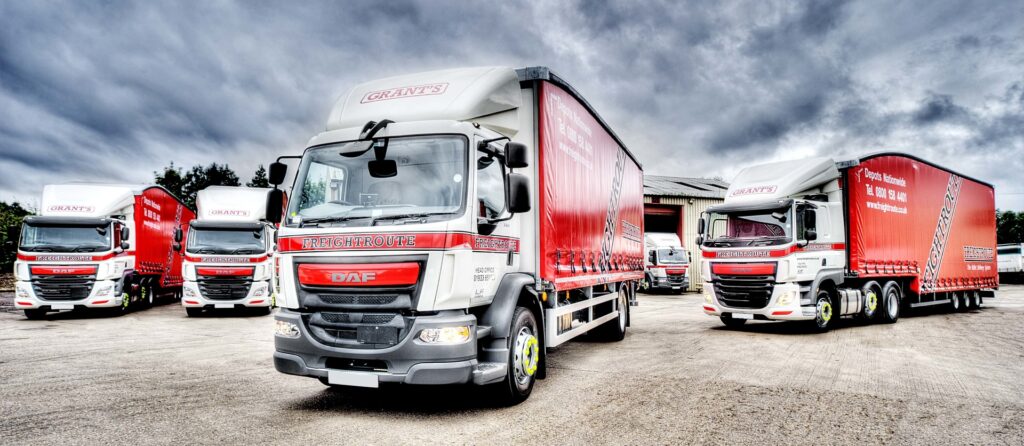 A leading palletised freight delivery company is enjoying important operational benefits and reduced costs after replacing its diesel materials handling fleet with electric forklifts.
Working in partnership with battery specialist Hoppecke, Freightroute is also reducing its impact on the environment, while a quieter MHE solution is fostering a more harmonious relationship with neighbouring residents and businesses.
Since a lot of Freightroute's operations take place at night, the switch to an electric fleet has created a much quieter and cleaner working environment. Having started the changeover in 2019, by swapping some of its diesel engine machines for battery-powered counterbalance trucks, Freightroute teamed up with Hoppecke to complete the move and maximise the benefits.
Freightroute is committed to providing its customers with a first-class end-to-end solution. The decision to switch to electric forklifts was therefore made on the understanding that the benefits to the business would not impact adversely on the quality of service provided to customers.
Hoppecke analysed the set-up, then fitted a batcoms datalogger to the existing truck batteries. Using the results to gain a better understanding of Freightroute's daily operational requirements, Hoppecke was able to increase battery capacity by 30 per cent.
Subsequently, Freightroute adopted Hoppecke's Trak-Air 5.5-hour charging systems, which are able to dovetail with the palletised freight operation, facilitating opportunity charging during rest periods and a full charge during the morning to lunchtime period.
Gus Whyte, Hoppecke's Sales Director UK and Ireland, says: "Freightroute was well-aware of the advantages of switching to battery-powered trucks. Our input helped to maximise its investment in the future of the business to deliver improved efficiency and extended battery life whilst also keeping employees safe.
"We're delighted to help Freightroute achieve significant operational improvements with a set-up that is more efficient. Operational costs have significantly reduced due to savings from lower fuel and forklift maintenance costs."
Hoppecke provides full maintenance support to Freightroute. The customised service contract includes battery topping and cleaning as well as charger preventative maintenance. Meanwhile, the collection of charger data supports an ongoing operational analysis with a view to driving further efficiencies.
Hoppecke Industrial Batteries is the leading specialist for industrial battery systems and at the same time the largest battery manufacturer in European ownership. Hoppecke offers to its customers around the world concepts for efficient and reliable power supply for every industrial application. A leading exponent of environmental care for more than 90 years, Hoppecke offers solutions for a variety of industries including motive power, reserve power for IT/telecoms, power stations, solar energy and UPS, special power for rail and underground. Hoppecke's UK operation is based in Newcastle-Under-Lyme in the Midlands and the parent company has customers and business partners in many countries around the world, including Europe, the USA and China.