High-Bay Stacker Cranes to Futureproof Demand at Major UK Print Facility
8th November 2017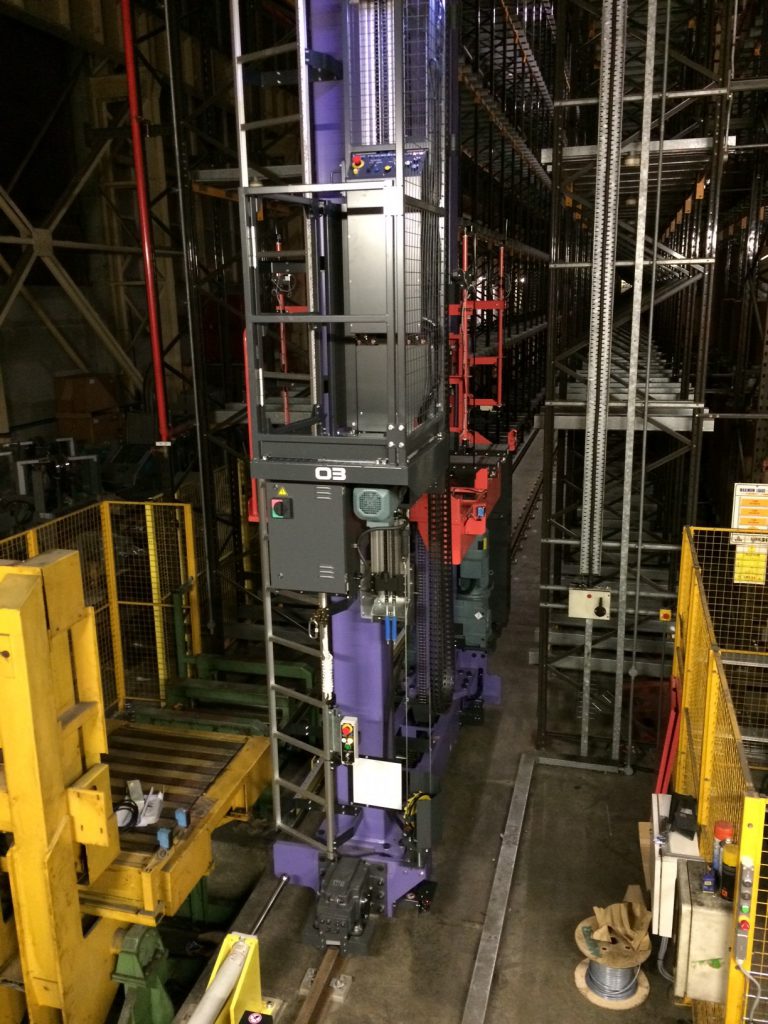 Automated handling systems provider Daifuku has successfully completed a complex project to design and install two state-of-the-art, high bay stacker cranes at Trinity Mirror's Oldham print facility. Now the UK's largest newspaper, magazine and digital publisher, Trinity Mirror operates in a highly competitive market, where process efficiencies and supply chain management are key strategic considerations.
The two new fully automated Daifuku cranes have been installed to futureproof the demand for print services at Trinity Mirror's Oldham facility. Manufactured at Daifuku's extensive production facility in Japan, the double mast cranes handle three different sizes of paper reels, which are delivered daily from paper suppliers in the UK, Scandinavia and even Russia.
The Daifuku team had to work flexibly and in a highly planned way, given the fact that the Oldham plant is a fully operational, seven-days-a-week facility, with no seasonal shutdown periods. In practice, the cranes were installed in a staged process, mostly during weekends.
Robert Wood, business development manager at Daifuku Europe, said: "While tight timescales were one of the key challenges of this project, the complexity of installing the new cranes into an established infrastructure, whilst maintaining operation of the existing plant, was quite a feat.
"The first challenge for our UK engineering team was to create a set of CAD drawings for the existing installation, as only paper copies existed from the original installation. The drawings were checked meticulously by the Daifuku engineering department in Japan, before we set to work designing the dual-masted crane. This system provides ultimate performance and reliability for this type of application and required an extension to the existing framework.
"Having to operate in a highly confined space, where existing lighting and other infrastructure such as sprinkler systems and conveyor systems needed consideration, was a real challenge."
The Daifuku system replaces the original cranes, which were installed in 1989 and were suffering from metal fatigue and obsolescence issues, making spare parts hard to find.