Element Logic integrates Addverb AMR solutions
24th November 2022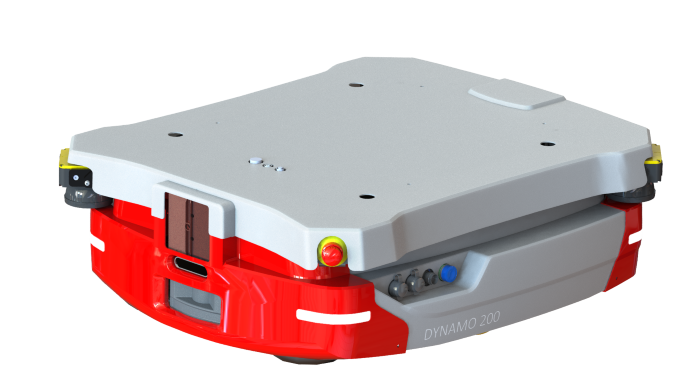 Element Logic will integrate Addverb solutions for AMRs (autonomous mobile robots) into its existing portfolio, alongside a fleet management software platform. It says this is to enable customers to decrease operational cost and boost overall profit.
The partnership with Addverb opens up new opportunities for Element Logic to offer its customers highly flexible solutions for material handling, as well as consolidation and sequencing buffers before and after the picking process from an AutoStore solution.
"Through the use of AMRs, we can help our customers improve their internal processes, achieve greater efficiency and offer them order processing that is both swift and reliable," said Hans-Jörg Braumüller, Group Design & Consulting Director, Element Logic.
Addverb: A unique logistics combination
Addverb offers a unique logistics combination of fixed and mobile automation and advanced enterprise software. Its expertise involves providing end-to-end warehouse automation solutions based on Industry 4.0, IoT, and robotics. Addverb has provided warehouse automation solutions to customers engaged with fast-moving consumer goods such as Unilever, Flipkart, Amazon, PepsiCo, Coca-Cola, Dabur, and more.
"We are thrilled to enter this partnership with Element Logic and proud to work together with such a prestigious player in the industry, renowned across Europe and globally," said Pieter Feenstra, Addverb's CEO in the EMEA region.
"Our ability to serve market demand will exponentially increase, offering access to a complete solution which combines AutoStore systems and mobile robots. We believe the strong portfolio, innovation expertise, and depth of resources we are bringing together through this partnership will allow us to create even more value for our customers."
High degree of flexibility
AMRs stand out due to their high degree of flexibility in projects that involve a variety of goods flows. They are controlled by an intelligent fleet management system, with swarm technology and laser navigation integrated within each AMR. Furthermore, AMRs also do not require fixed, pre-determined lines. Rather, they can determine their route during flight and, if they identify an obstacle, can adjust their path in order to avoid the object.
"After intensively searching the market for a partner who can support Element Logic in international projects, we have found a well-established technologically and reliable partner in Addverb," said Håvard Hallås, Chief Commercial Officer, Element Logic.
"This is an important step to provide an even stronger competitive advantage for customers by expanding our end-to-end warehouse automation portfolio. We are excited and look forward to growing together with Addverb and the opportunities the partnership will bring."