Digital and Artificial Intelligence Automate Warehouses
29th October 2020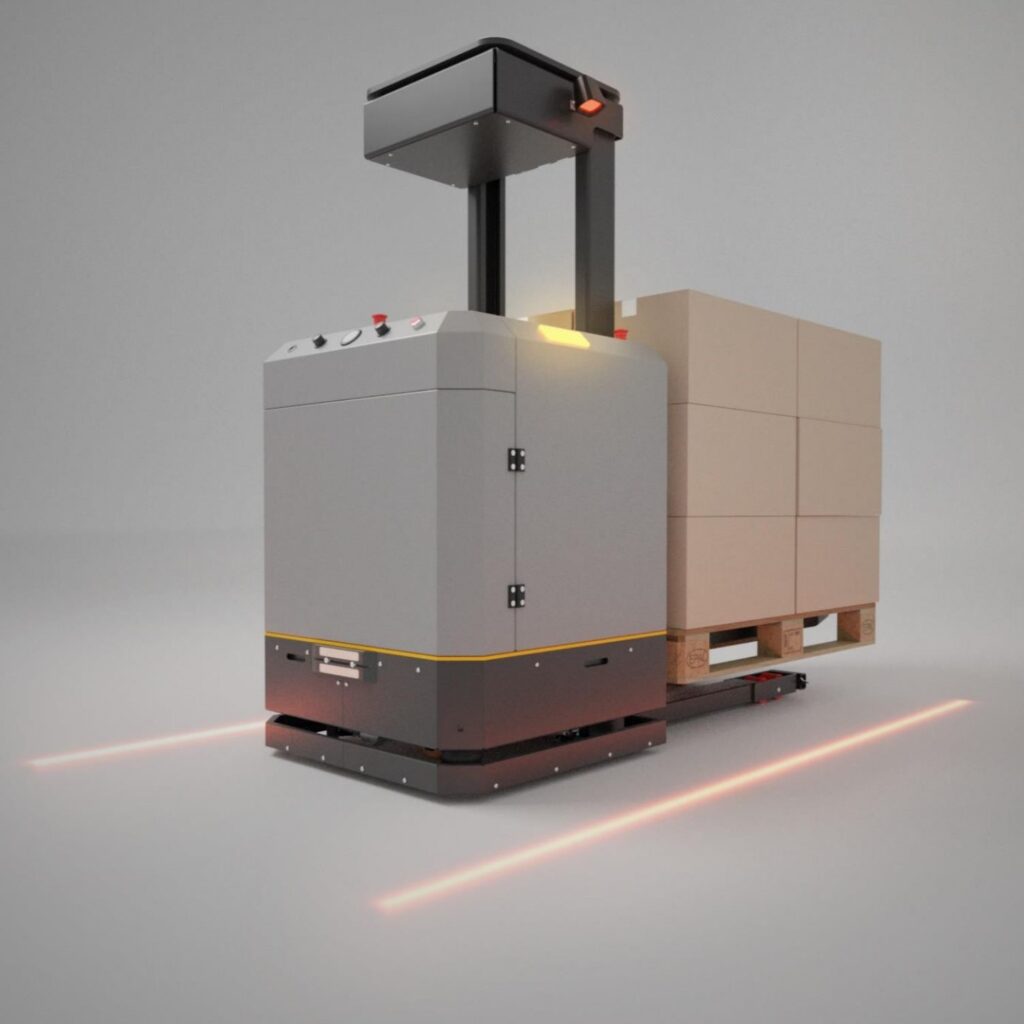 Brummer Logistik , a third party logistics expert for temperature-controlled transport and warehouse logistics, and Logivations GmbH, an international consulting and technology company based in Munich, have agreed on an extensive cooperation for the digitization and automation of Brummer's distribution warehouses.
Logivations W2MO uses cameras and artificial intelligence to recognize vehicles such as forklifts and robots, as well as stored goods and all processes in the warehouse and production. Bookings are made automatically based on the detected movements of goods. For the automatic transport of pallets, autonomous mobile transport robots and their coordination with other transports can be navigated with complete control. Logivations' technology allows the transport robots to be provided in a very lean and cost-effective manner. A payback period of less than 2.5 years is typical. The complex intelligence is integrated into the existing infrastructure: several hundred detection units – cameras with artificial intelligence for object recognition – recognize everything that happens in the warehouse. "Digital Twin and Artificial intelligence offer revolutionary new possibilities for autonomous mobile transport robots," says Dr. Christoph Plapp, Managing Partner of Logivations.
At Brummer, pallets are wrapped in foil, which is why laser scanners cannot recognize the entry channels of the pallets. The detection of pallets is therefore also carried out using artificial intelligence. Using extensive image material, all conceivable appearances of pallets were learned so that the AI-AGVs can quickly and safely steer into pallets and pick them up. "We tested long and hard and then decided to fully digitize and automate our logistics processes. It's nice that this can be done at very manageable costs," emphasizes Hans Brummer, Managing Director.
Over the next few months, Logivations will gradually digitize more BRUMMER warehouses and equip them with registration units. The planned 125 AGVs will be delivered and put intooperation step by step. At the beginning there is a comprehensive mixed operation, i.e. AI AGVs and manual forklifts take on the same transport tasks, but are optimally coordinated by Logivations software according to their respective capabilities. http://www.logivations.com