Crown Celebrates Ton-Up Design Award Milestone
8th June 2017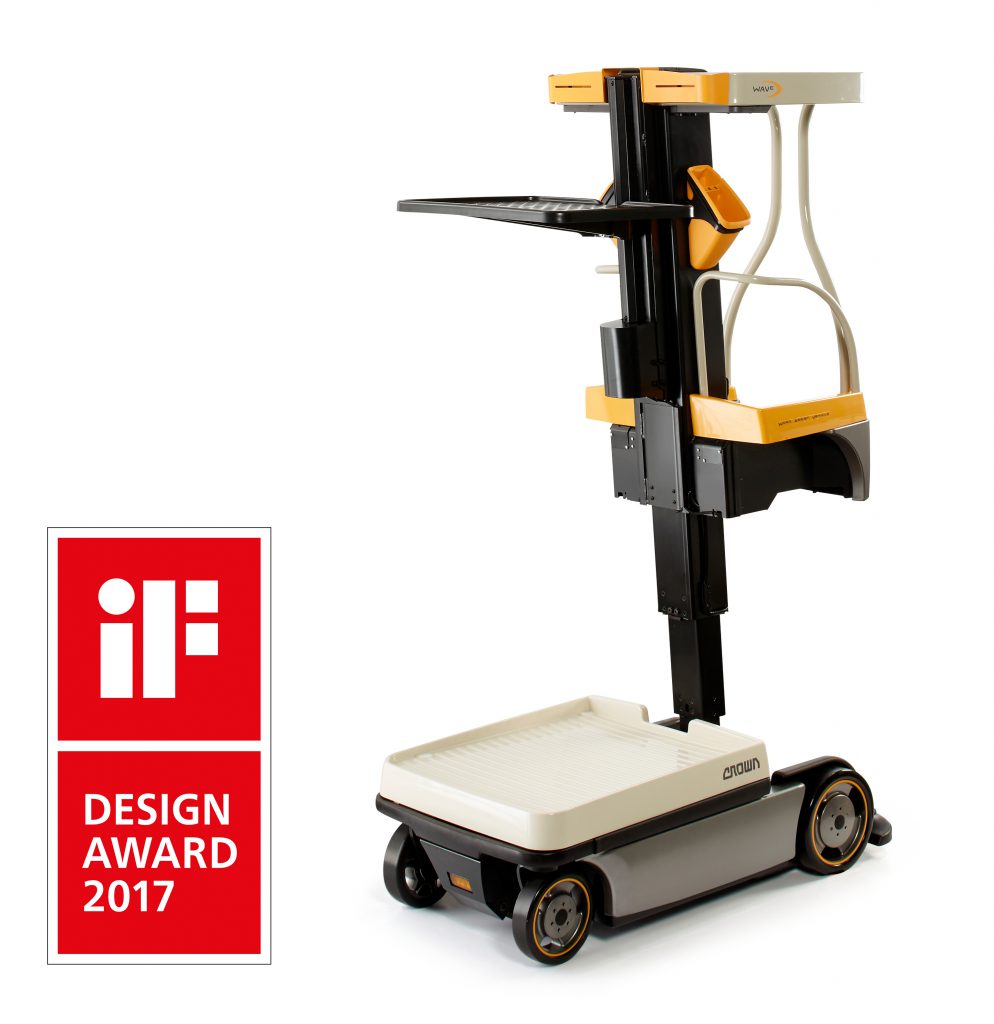 Material handler Crown has now gained more than 100 international industrial design awards for its forklifts since 1965. The latest recognitions are the GOOD DESIGNTM Awards for the SC 6000 Series and the PTH Work Assist® System, as well as the iF International Forum Design Award for the WAV 60 Work Assist Vehicle (pictured).
"The 100-award milestone is humbling," said Mike Gallagher, Vice President of Design, Crown Equipment. "We are honoured that some of the most prestigious design minds continue to recognise the work of our team. While the number 100 is easy to focus on, there are two other difficult-to-quantify metrics that really matter to us. The first is the number of forklift operators who have benefitted from our designs whether in ergonomics, safety, visibility or improved productivity, among others. The second is the number of Crown employees globally who have contributed to our traditional design excellence for over 50 years. They're a very special group of people."
The company achieved the design excellence milestone with recent recognition from two prestigious organisations. The Crown SC 6000 Series counterbalance forklift and Crown PTH Work Assist® System both earned GOOD DESIGN™ Awards from The Chicago Athenaeum: Museum of Architecture and Design and the European Centre for Architecture, Art, Design and Urban Studies. The competition jury honoured these vehicles for high-quality design in the industrial category. This recognition marks the 15th GOOD DESIGN Award for Crown. The Crown WAV 60 Series won an award from the iF International Forum Design in the "Automobiles/Vehicles" category.