Confident BA Robotic Systems Announces 15% Growth
2nd March 2017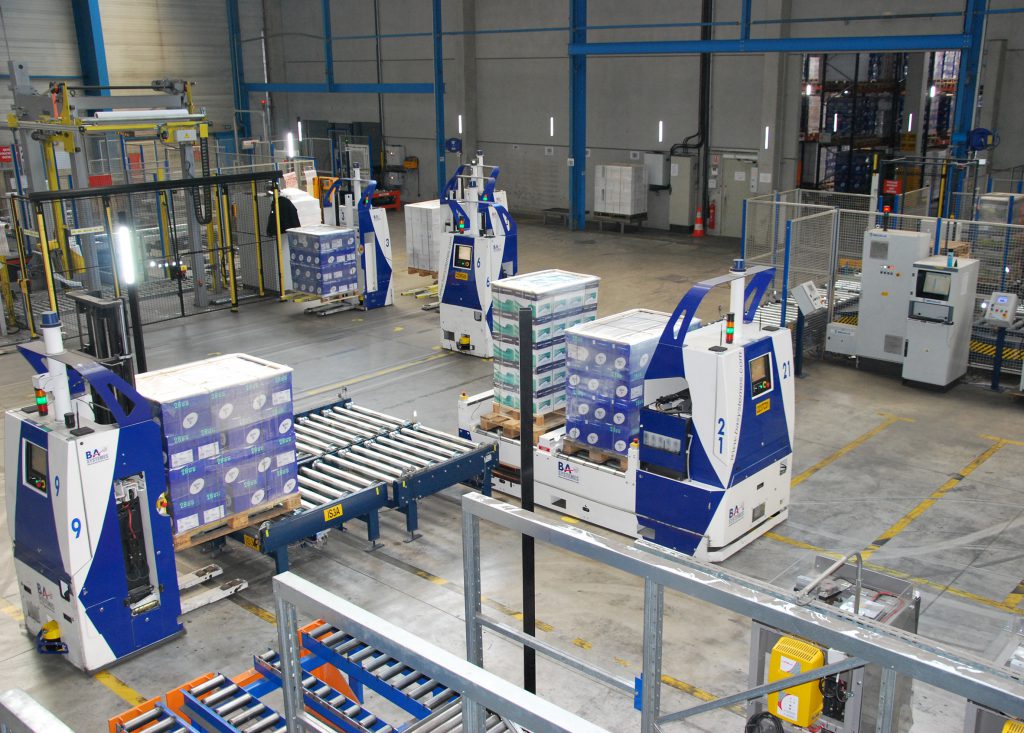 BA Robotic Systems Group, a leading name in mobile robotics solutions, has closed its 2016 financial year with a consolidated turnover of 28 million euros, citing growth of 15%, and announcing "identical ambitions" for 2017. The Group says that innovation, performance commitment and customer support have contributed to a very positive result. It says the new Group structure launched in 2016 and the increased ability to support customers in their projects, "from the internal flows automation with AGV to the integration of complete solutions, through the development of innovative industrial prototypes addressing the challenges of the Factory of the Future, have allowed to consolidate a growth already well rooted in the Group's DNA".
The main subsidiary of BA Robotic Systems Group, BA Systèmes, the French leader in AGV-based intralogistics systems, has maintained steady growth of around 15% since the beginning of the decade. In 2016, BA Systèmes won many AGV automation projects (Banque de France, Lustucru, Candia, Valeo and Bridor) on more global and more complex systems.
As part of its robotics and innovation activity, many demonstrators combining mobile robotics with polyarticulated robotics and vision have been developed over the year, including for PSA (Peugeot Citroën), a mobile robot for parts handling (H2020 collaborative project) and for Airbus Group, a mobile cobot dedicated to assembly operations in the A380 (IRT collaborative project).
The Group says that, given favourable market dynamics, "the ambition for 2017 will stay on identical growth rates, with the recruitment of nearly 50 new employees".
Jean-Luc Thomé, President of BA Robotic Systems Group, comments: "I am delighted to announce an increase in turnover in 2016 with a growth rate in line with previous years. Our development is consistent with the objectives that we have set for ourselves. We are reinforcing our position as a reference player in intralogistics solutions with AGV in France and across Europe. And we are developing relationships of partnership with our customers for the development of new robotic solutions to meet their evolving needs in the 'Industry of the Future' context. The Group's values, of commitment, professionalism, excellence and continuous innovation, shared by all our employees, as well as our partnerships, are undeniable levers for development allowing
us to serenely continue our future growth in France and worldwide."
BA Robotic Systems Group launched a new website in mid-January, available at https://www.basystemes.com