China's Hikrobot Teams Up with UK Robotics Firm
12th May 2020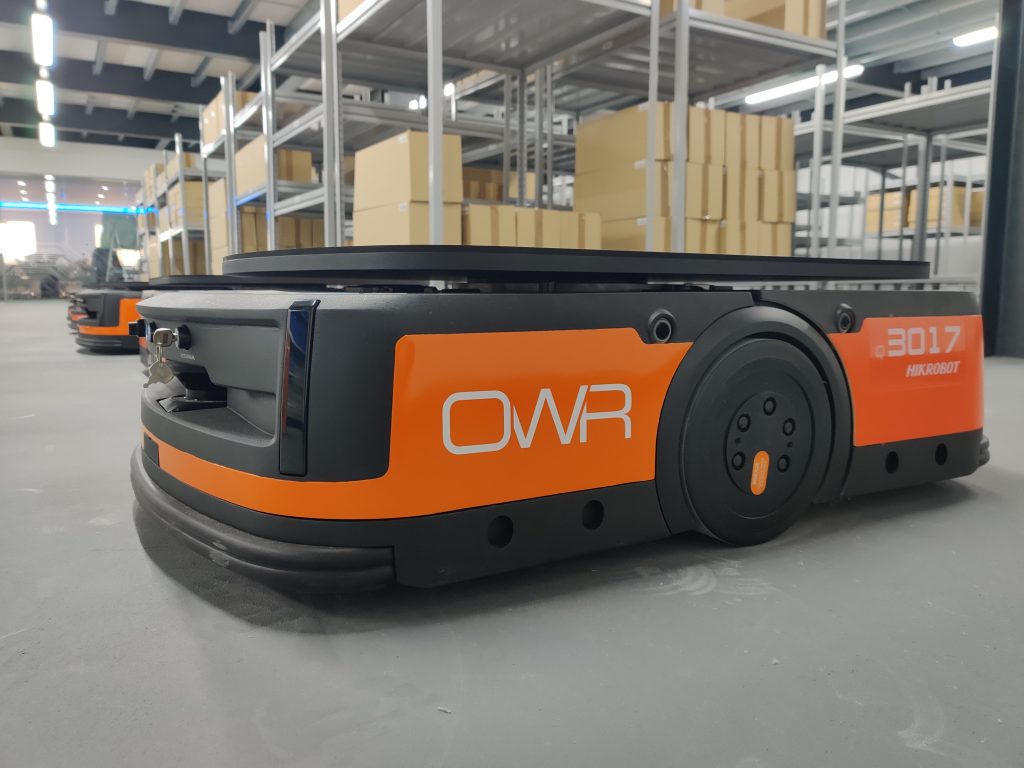 Chinese robotics manufacturer Hikrobot has signed a new partnership with British firm OW Robotics (OWR) in a potential shake-up for UK warehouse automation.
The Chinese manufacturer says it develops some of the most advanced industrial technology available including robots, machine vision and industrial unmanned aerial vehicles (UAV).
Now the company is teaming up with Lincoln-headquartered OWR in a move which will combine its technology with decades of experience in delivering complex warehouse management solutions. OWR is sister company of OrderWise, one of the UK's leading enterprise resource planning (ERP) and warehouse management software (WMS) providers.
The partnership with Hikrobot is set to make robotic automation more accessible for small and medium businesses, as well as larger organisations.
At launch, a range of four Hikrobot goods-to-person, a-to-b and production line solutions are available. The line-up includes Hikrobot's new CTU robot and omnidirectional Forklift Mobile Robot (FMR) which just weeks ago won a prestigious Red Dot Design Award.
David Hallam, Chief Executive Officer of OWR said: "Ecommerce has experienced a huge surge as a result of the Covid-19 pandemic. This has brought into stark relief the tremendous resilience of the supply chain; but it's also identified areas where investment could significantly increase capacity and productivity.
"Thanks to our new partnership with Hikrobot, an integrated warehouse solution with the world's best robotic automation is no-longer out of reach for many. Faster fulfillment and increased accuracy is now possible without the need for expensive infrastructure and it's all achievable whilst reducing operational costs too."