Baumann's Panoramic Sideloader Cabin Comes Into View
23rd February 2017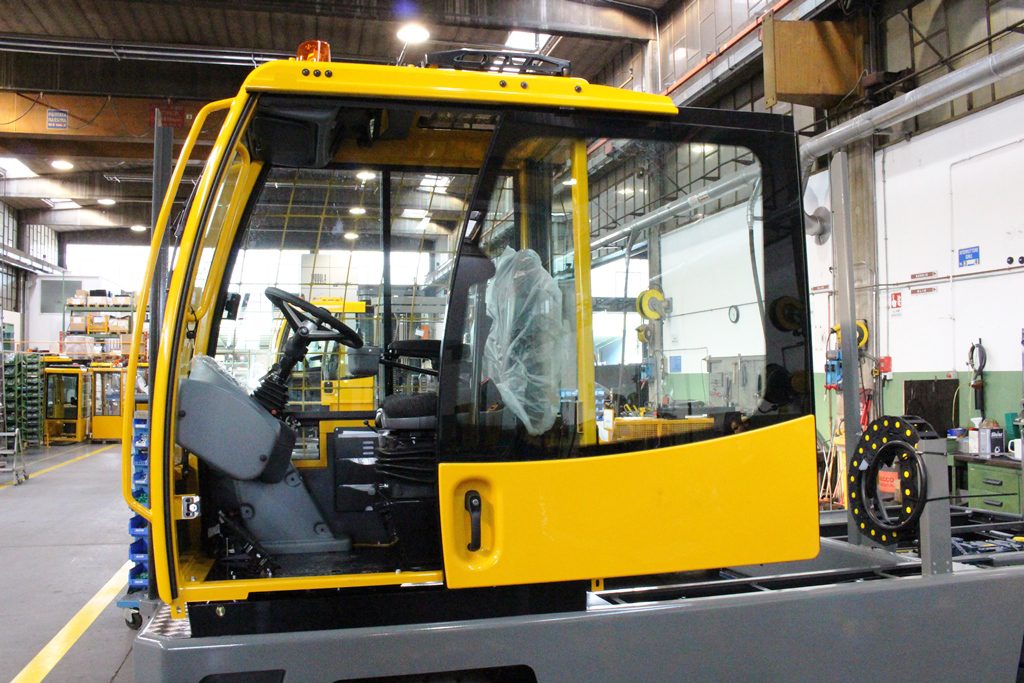 Italian manufacturer Baumann, has introduced a new panoramic cabin as standard for its award-winning range of sideloaders.
Following two years of trials and six months of rigorous testing, the cabin has been redesigned to strengthen the framework, simplify access and allow central side struts to be removed.
"Our previous cab improved visibility to the front corners but our continuous development ethos meant we still aimed to improve," says managing director, Klaus Pirpamer. "The continuous glass side panel on the new cabin now means the driver's view has been significantly improved from both sides. Access is more open and the response from operators and owners has been superb."
Changes in materials and advances in toughened glass also allowed the Italian sideloader manufacturer to reconfigure the panoramic glass panel on the new cabin. An extremely thorough testing process requires major structural improvements, such as new cabins to be tested to destruction, with the results held in storage for at least a decade.
"The new design was tested by applying large amounts of pressure to the roof," explains UK managing director at Baumann, Jason Reynolds. "The aim was to provide an improved view and outstanding protection without sacrificing the build quality and durability that the brand is renowned for. Operators can spend the majority of their shift inside the cab, unlike perhaps forklift operators, who are more likely to be off and on, so getting the interior right is a must."
For the majority of the range the cabin will be standard in the UK. It's also available as an option on the smaller, three and four tonnes machines.
Based in Cavaion on the shores of Lake Garda, Baumann is a family-owned company that has led the sector for over 40 years, and now sells its products worldwide through 106 dealers in 76 countries.