BA Systèmes Restructures as BA Robotic Systems Group
8th July 2016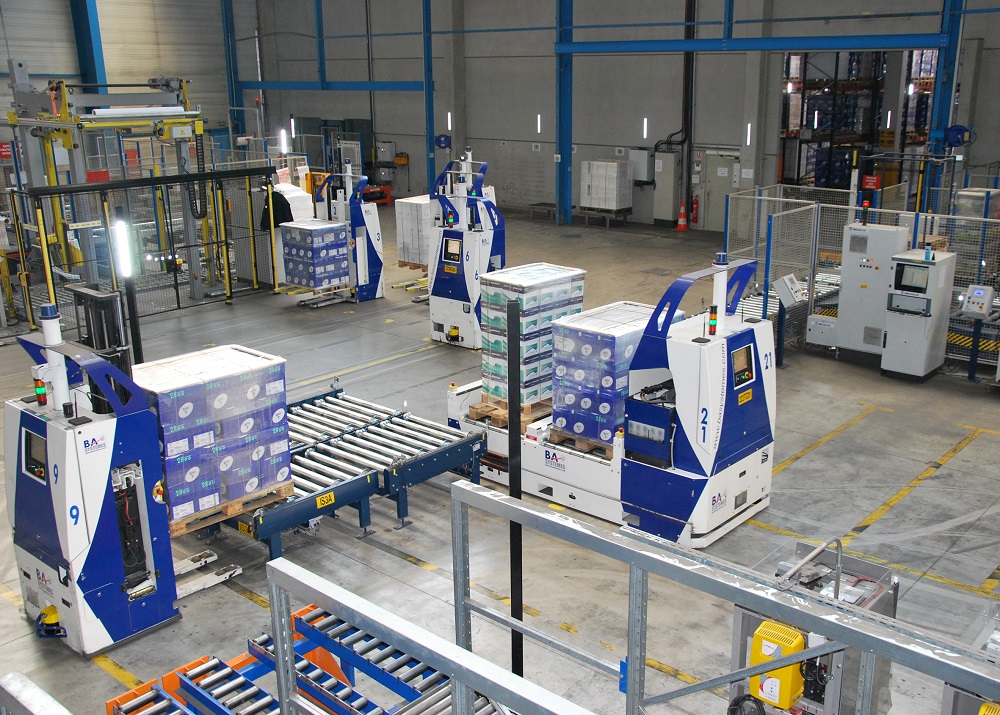 BA Systèmes has announced the birth of BA Robotic Systems Group.
Automation and interconnected equipments enable the implementation of more efficient complete industrial processes
but involve technological and digital transformations. From that standpoint, the Group believes in the synergy of its
different activities (intralogistics, AGV, industrial robotics, healthcare and port automation) to anticipate needs and
satisfy its industrial customers.
For BA Systèmes, innovation has always been the pillar of its development and continuous growth. Each year, more than
15% of its turnover are dedicated to R&D.
Jean-Luc Thomé, Chairman of BA Robotic Systems Group and of BA Systèmes, recalls that "The Group has invested
continuously in R&D since 2007, when we adopted the Open Innovation approach. Establishing collaborative partnerships
with world-renowned major groups and organizations enables us to pool skills and accelerate the development of new
technologies."
The Group has developed this year for PSA (Peugeot Citroën), a mobile robot for parts handling (H2020 collaborative
project) and for Airbus Group, a mobile robot dedicated to assembly operations in the A380 (IRT collaborative project).
2015 with a turnover of € 23 million and a growth of over 10 % for the 6th consecutive year. In a statement, the group said
It considers future with enthusiasm and some ever more innovative projects to be implemented in France and
abroad. "Proud of the trust its customers testify to BA Systèmes, the Group confirms its commitment to integrate intelligent
and flexible solutions across a value chain in order to continue supporting the performance and competitiveness of its
clients."