B2A Technology Wins Award for Paris Banknote Logistics Process
22nd January 2019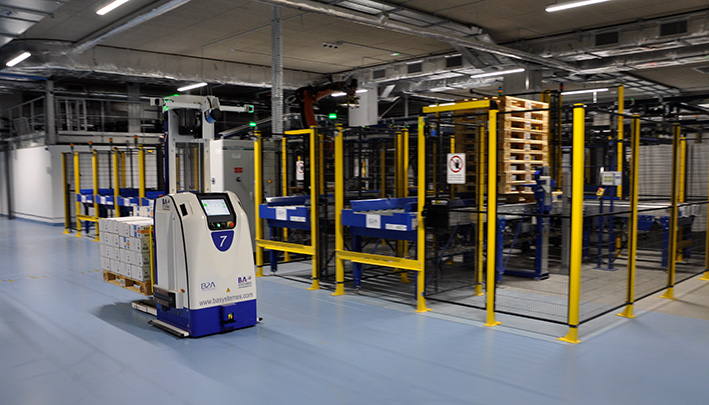 B2A Technology (Alstef and BA Systèmes) has been awarded Grand Prix of the Kings of the Supply Chain 2019 for the design and implementation of an automated fiduciary centre for Banque de France in Paris.  The technology has shown its great agility in this very demanding context and offered a customized automated logistics process meeting the very high level of safety required to handle the flows of more than one billion banknotes per year.
One of the primary objectives of this project is to provide a safe and effective service to fund carriers by receiving, sorting and processing the values of the banks, and by delivering orders to supply cash dispensers. To achieve this, a complex logistics process has been designed and implemented around banknote sorting machines. The solution is based on two automated warehouses (pallets and parcels), a network of conveyors and AGVs (BA Systèmes' Automated Guided Vehicles), goods to person order picking stations and mixed palletizing / depalletizing robots. Process automation allows to increase the overall productivity of the centre with very short preparation times (less than 3 hours) while improving receiving and safety conditions and strengthening the level of service provided to institutions.
The control of the installation is ensured by Stockware® management software developed by Alstef and interfaced with Banque de France's WMS. The infrastructure created guarantees the integrity, availability, confidentiality and traceability of the processed data. Ahead of the implementation of this reliable and robust information system, advanced emulation and simulation tests have been carried out to check all the process' functionalities, including in degraded modes, since no service interruption could be tolerated.