Autonomous Mobile Robots deployed in logistics centres in Japan
19th August 2021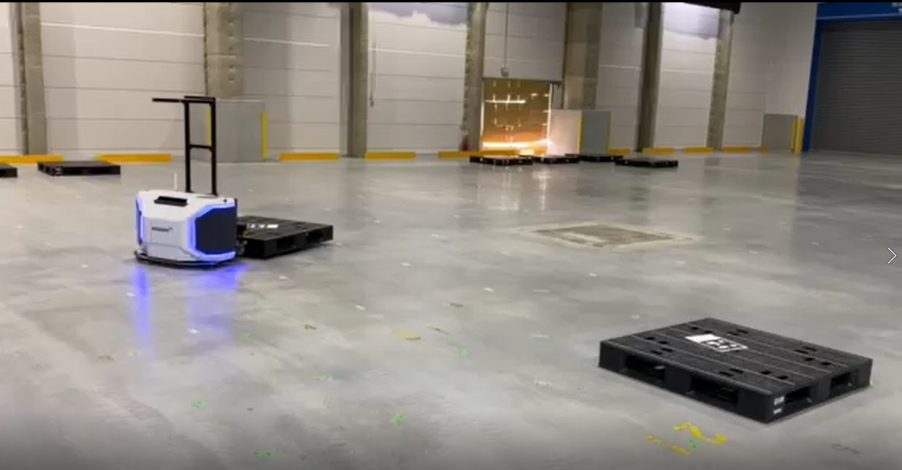 Musashi AI, a group company of Japanese Musashi Seimitsu Industry Co., Ltd., has successfully completed a POC for Autonomous Mobile Robots (AMRs) at Suzuyo & Co. Ltd, a leading Japanese 3PL company, in partnership with Israeli 634AI, a Musashi Group affiliated company and the developer of MAESTRO, an industrial automation and mobility management software.
Suzuyo, a Japanese logistics conglomerate with an annual turnover of circa $ 1.2 Billion, successfully tested Musashi AI's AMR powered by MAESTRO, a platform-agnostic control tower for logistics automation developed by Israeli company 634AI. The AMR autonomously moved pallets in the facility from one location to another smoothly and efficiently. The POC was performed in Suzuyo's Shinshizuoka distribution centre in Shizuoka prefecture.
Following the successful POC, the companies are now engaged in scale-up discussions to deploy 634AI's cutting edge MAESTRO navigation and fleet management software with MusashiAI's AMRs across Suzuyo's distribution centres in Japan.
634AI and MusashiAI have been partnering since mid-2019 to leverage the unique combination of Israeli cutting-edge AI and computer vision software technology with Japanese world-renowned hardware engineering and industrial expertise, to bring practical, state of the art solutions to the Japanese market. Musashi AI's core business is AI visual inspection and 634AI's core business is software development for industrial mobility orchestration, including for AMRs. The companies plan to further increase their R&D and commercial collaboration.
Onn Fenig, CEO of 634AI said: "We are honoured to be partnering with Musashi and Suzuyo, two global industrial giants, to introduce the sizable benefits of our MAESTRO software system. This Proof of Concept has been another excellent showcase of our MAESTRO software, demonstrating its unique capabilities for orchestrating indoor logistics while providing insightful information to facilitate safe and effective floor operations. We are humbled and proud that Suzuyo is considering adopting our MAESTRO AMR navigation and Fleet Management software in their facilities across Japan."
Murata Sota, CEO of Musashi AI said: "Our proprietary AMR technology, fully compatible with 634AI's MAESTRO industrial mobility management software, is just another example of our vision to introduce practical solutions that solve real human problems. In a world of labor shortage, autonomous logistics becomes a viable solution for many companies wanting to increase their resilience and business continuity, especially following a global pandemic such as COVID-19."
Ken Kawashima, General Manager of 3PL Business Development Department at Suzuyo said: "We are always thinking about improving the safety, quality and productivity of our distribution centers and providing our customers with a high level of distribution service. We believe MAESTRO offers a virtually unique ability to manage AMRs, and allows humans and robots to work together in sophisticated hybrid environments. Both Musashi AI and 634AI have the power to make the world's logistics network function more efficiently than ever. We look forward to continuing our collaboration with these companies."