AutoGuide AMRs Now Available For European Warehouses
3rd June 2020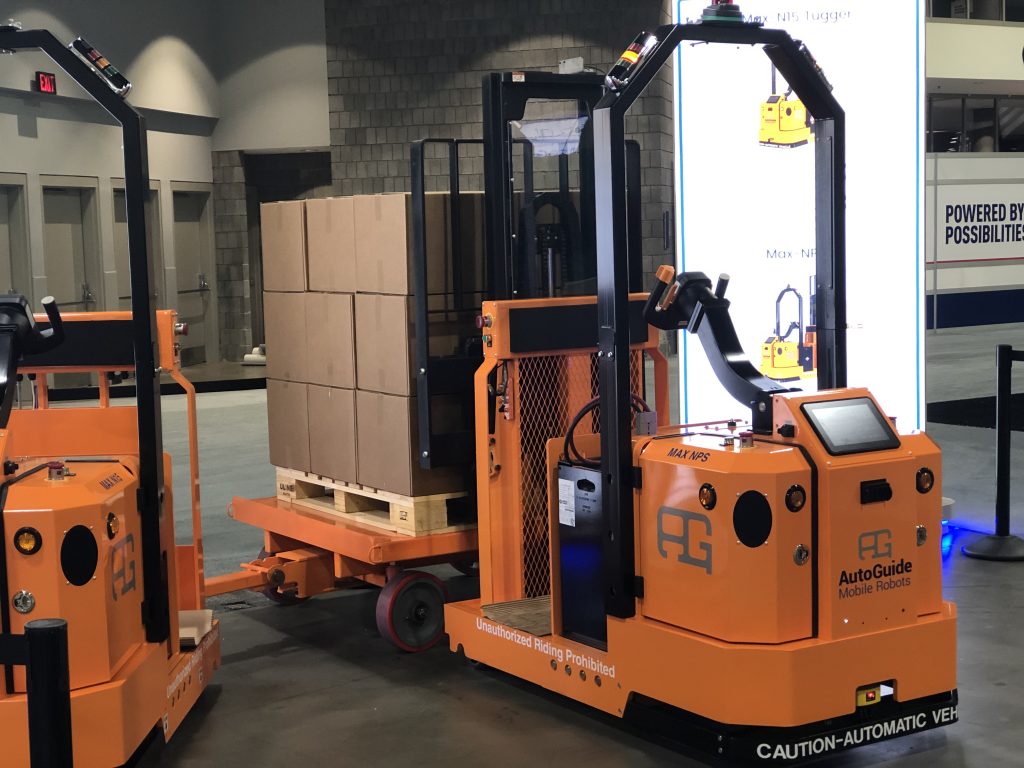 AutoGuide Mobile Robots, which provides high-payload autonomous mobile robots (AMR) systems for transporting material through manufacturing and warehouse facilities, says that its Max-N tuggers are now available in Europe after achieving CE mark approval. CE marking indicates that the Max-N10 and Max-N15 AMR tuggers—capable of pulling more than 4500 kg and 6800 kg of materials, respectively—now adhere to the European Union's directives and standards for health, safety and environmental protection. AutoGuide's Max-NPS pallet stacker achieved CE marking in April.
"With our autonomous Max-N15 and Max-N10 tuggers, manufacturers and warehouse managers throughout Europe can gain the same advantages as companies in North America, safely and easily moving heavy pallets of products wherever needed while letting human workers focus on more valuable tasks," said Jan Nicolay, AutoGuide's European sales director. "Now that both the Max-N tuggers and our pallet stacker attachment are CE marked, companies in Europe can transform our configurable robots from tuggers to pallet stackers—and back again—to accommodate ever-changing work environment and needs."
AutoGuide created the configurable AMR systems by combining and redesigning traditional material handling systems into a common base with modular attachments that offer the most economical capital efficiencies for customers. The attachments connect to the company's common high-payload AMR platforms that are easy to deploy and programme, and designed to improve safety, reduce costs and increase efficiency for a wide range of manufacturing, warehouse and e-commerce material handling operations. The robots are guided by the AutoGuide SurePath fleet-management software, which provides an easy means to specify routes, coordinate autonomous lifting and transport of pallets and manage AMR traffic to optimize customers' material transport.