AGV Order Picker Launched by B2A Technology
6th November 2018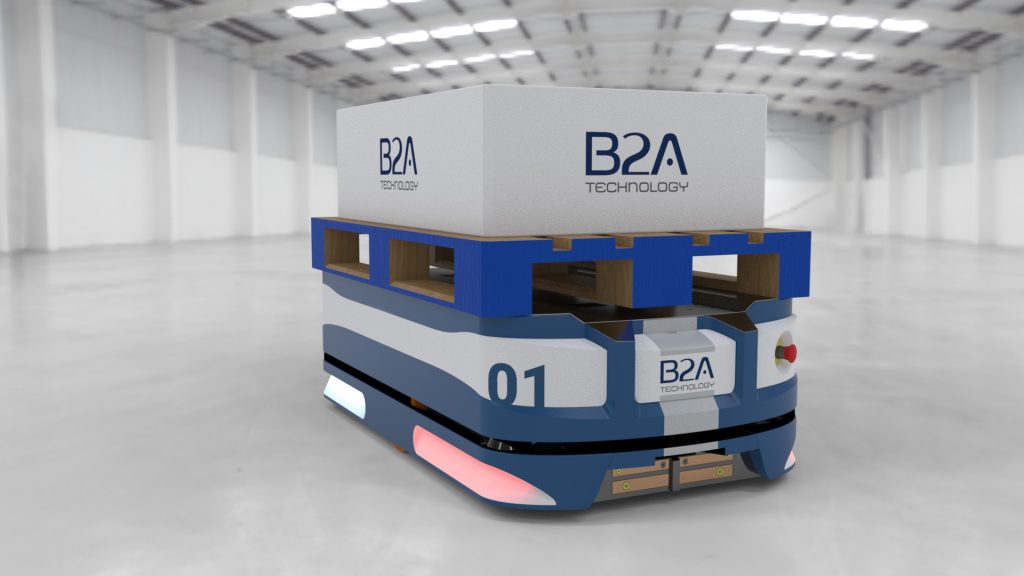 B2A Technology, formed earlier this year by the merger of Alstef and BA Systèmes, has launched an order picking solution based on AGV technology.
B2A Technology's solution is based on fast and compact AGV robots replacing traditional conveyors, thus saving up to 20% of floor space and helping to optimize order picking. Very flexible, the system can handle important flow rates and evolve with the needs, according to the company.
Compact and space-saving AGV, LoadStar is designed to transport unitary pallet. Robust, it picks -up and drops-off, via its lifting platform, pallet weighing up to 1400 Kg on the short side or long side depending on the application, with a high level of performance (both in speed and acceleration).
Several order picking islands (manual or robotic layer deposit or preparation per carton) can be reached by these new mobile robots, from several sources of loads' input/output such as storage by stacker crane, receiving and production outputs. Once the customers' pallets have been assembled, the AGVs take them to the various strapping, wrapping, labelling and shipping preparation operations, based on Alstef technologies.
Thanks to its optimal energy management with Opportunity Charging (system that adapts battery charging cycles according to the use and engagement rate of the AGVs), LoadStar is provided with a lithium-ion battery system.
This new solution is intended for all industrial sectors wishing to acquire more flexibility in the internal transport of their pallets (agribusiness, bottling, etc.).
B2A Technology will preview this new AGV on BA Systèmes' booth at ALL4Pack, stand 6F117, from November 26 to 29, 2018 in Paris Nord Villepinte.