Active Ants increases Autostore capacity
12th July 2022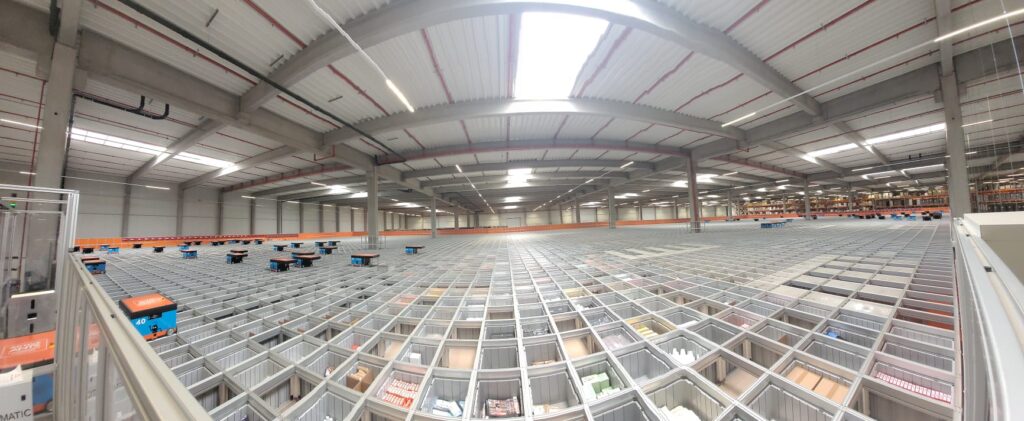 Active Ants, a subsidiary of the bpost group, has increased the capacity of the Autostore in its fulfilment centre in Roosendaal, Netherlands to over 98,000 storage bins. At the opening of this warehouse at the end of December 2020, the Autostore still consisted of 51,000 storage bins.
"At the beginning of this year, we started with the installation of the large extension of the Autostore," says Marcel Spruijt, sales manager of Dematic, which is also responsible for the box-conveyors of the packaging lines.
The installation of this Autostore extension in Roosendaal went almost without any problems, just like the commissioning. At the beginning of March, the first batch with 22,000 storage bins could be loaded. After Easter, from the second half of April, the second batch with 25,000 storage bins was loaded into the Autostore. After that, the filling of the first new bins started. This was completed at the end of May. Meanwhile, the new part has been taken into use.
"We are very happy with this expansion," says Jeroen Reedijk, director of Active Ants Netherlands. Dematic has done everything to realise this as soon as possible. These 47,000 new storage bins are badly needed to facilitate the expected growth in the near future.
The E-fulfilment centre in Roosendaal has an area of 20,000 sq m. It is a state-of-the-art innovative centre thanks to the deployment of 100 storage robots and 65 carrier robots to assist employees. In this ultra-modern warehouse with Autostore, thousands of products are packed for web shops. The storage, order-picking, packaging and sorting of goods are fully automated.