A Clean-Start for Warehouse Flooring
9th October 2020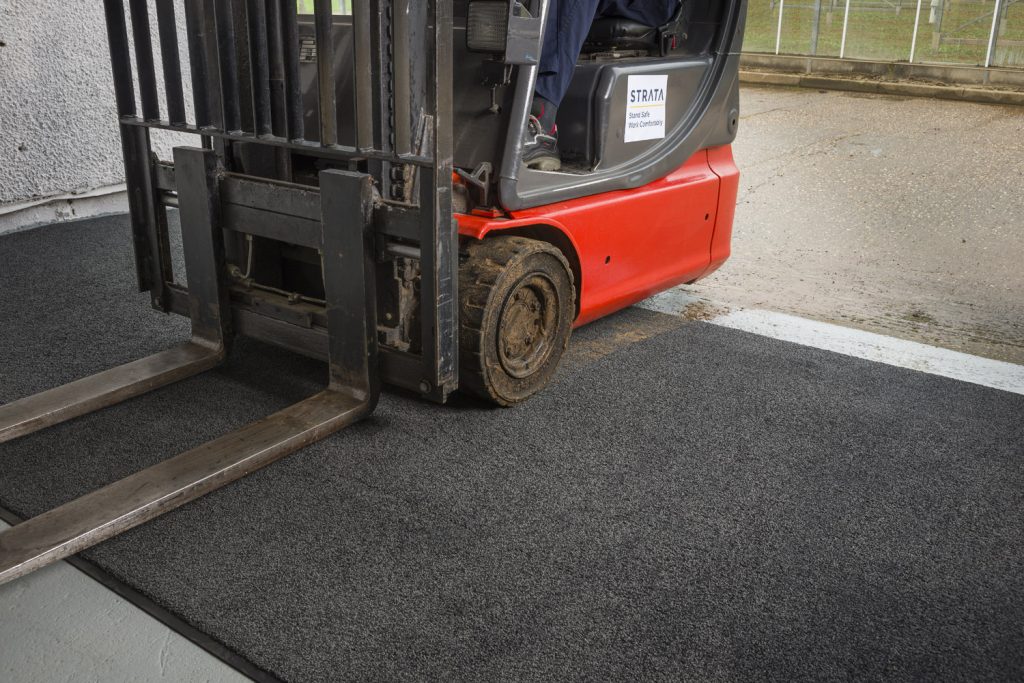 Rain and mud in the winter, as well as dust and dirt in the summer being dragged into the warehouse on the wheels of forklift trucks and the boots of employees can cause health and safety issues for those in the workplace.
Strata Sales have designed a mat to clean the wheels of forklift trucks, and the feet of anyone who walks across it.
Randal Thomas, Strata Sales Managing Director comments on the new product, Clear-Start: "We've sold forklift truck wheel cleaning mats before but realised our previous solutions were good but felt they could do better. There are other solutions available in the marketplace – hard, coarse mats that are tough but have a minimal absorbency and integrated systems with moveable parts that are at the top end of the market. But no tough, absorbent mats at an affordable price were available. So, we set out to source and develop one and we are delighted with our solution. We've developed a simple to install mat that absorbs up to 6 litres of moisture and 1400g of dirt per square metre – that's 50% more moisture and an impressive 75% more dirt than standard floor mats!"
Clean-Start can also be used to kill germs and viruses with the addition of disinfectant, obviously invaluable in the current battle to keep workplaces Covid-19 free and employees safe.