STILL supports vaccination campaign
8th December 2021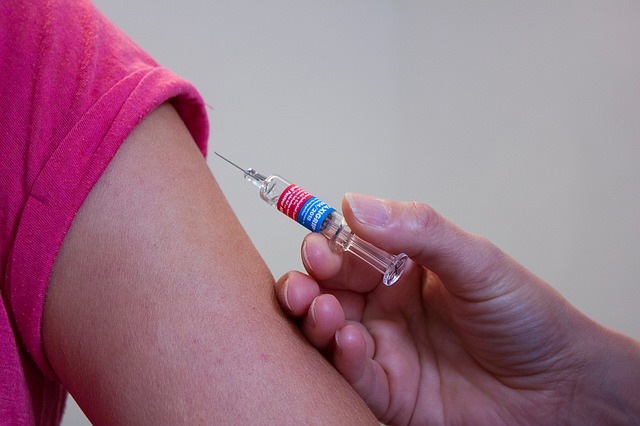 STILL is supporting the City of Hamburg's vaccination campaign by providing extensive premises and the necessary infrastructure for two open vaccination days organised by the social security authorities at the STILL Arena in Billbrook.
On 10th December, 2021, and 7th January, 2022, anyone over the age of 12 who is willing to be vaccinated can benefit from the offer without pre-registration. Primary, secondary and booster vaccinations will be offered and the vaccines available will be from Biontech, Moderna, and Johnson & Johnson.
Taking responsibility is a matter of course for the Hamburg-based intralogistics company. STILL has been actively involved in the fight against the Coronavirus since the beginning of the pandemic, for example with a special vaccination line for the workforce and donations of vehicles for system-relevant supply areas. Now STILL is making its STILL Arena events hall, in Berzeliusstraße in Hamburg Billbrook available to the City of Hamburg's social security office for two open vaccination days. The infrastructure – from furniture to routing to IT – will be organised by STILL as well.
"We can only overcome this pandemic if we stand together in solidarity," emphasises Frank Müller, Senior Vice President Brand Management / Sales & Service Steering STILL EMEA. "It is therefore a matter of course for us to support the city's vaccination campaign. And if we can use our resources to help provide even more Hamburg citizens with low-threshold access to a Corona vaccination, then we are very happy to do so. We hope that many citizens will make use of this offer and roll up their sleeves with us in the STILL Arena."
Right next to the STILL Arena there is also a Corona test centre run by the German Red Cross (DRK). Here, too, the company has made premises available to support the containment of the pandemic and to offer employees an additional opportunity to protect themselves and implement the 3G regulation in the workplace (which stands for vaccinated, recovered, tested) with as little effort as possible.