New Rugged Tablet for Harsh Environments
1st December 2020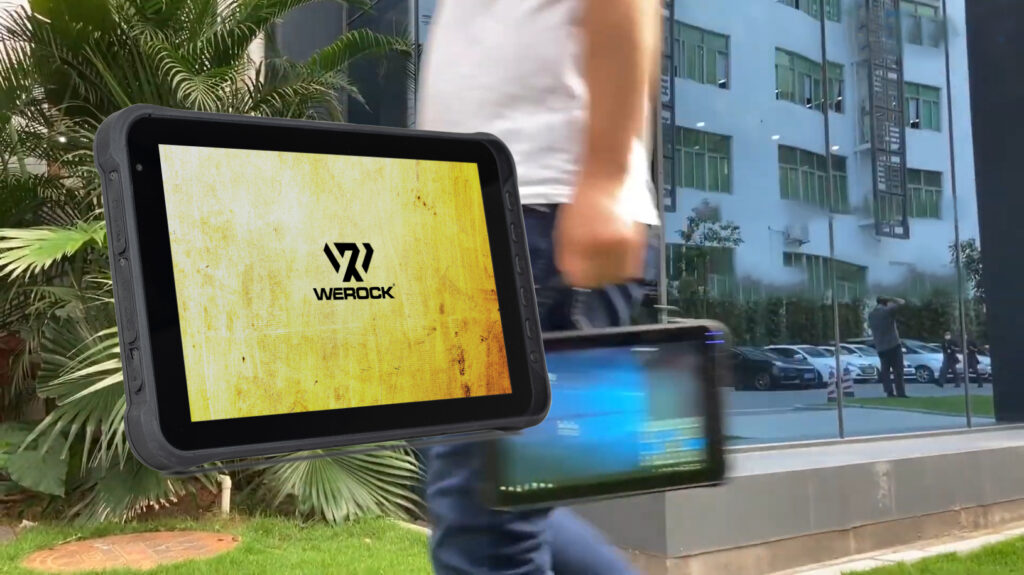 A new powerful, fully rugged tablet has been specially developed to meet the requirements of transport and logistics. Innovative manufacturer of industrial IT and communication solutions, WEROCK Technologies GmbH, has announced the release of the Rocktab L110.
Whether in warehouses and logistics or in retail and gastronomy – user-friendly, powerful and flexibly deployable mobile computers are the prerequisite for smooth processes. With the release of the L110, the manufacturer is expanding its range to include a 10″ tablet for adverse working environments for precisely these requirements.
The tablet offers the possibility to use both a barcode scanner and an RFID reader simultaneously. The scan module scans all common 1D and 2D barcodes at high speed, while the RFID module can be used with a range of up to 3 meters. Active and passive vehicle mountings are available for the use of the tablet on vehicles.
Designed for maximum robustness, the Rocktab L110 can withstand even the most adverse environmental conditions. The MIL-STD-810G and IP65 certified tablet can be used reliably in ambient temperatures from -20°C to +60°C and can withstand falls from a height of up to 1.20 metres.
"More and more tablets are being used in industry and logistics, but they are often not designed for outdoor use and harsh environments," says Markus Nicoleit, managing director of WEROCK. "The Rocktab L110 is ready for all requirements thanks to its convenient logistics functions and a bright display that can be read under sunlight," Nicoleit continues.
Like all of the company's products, the tablet's carbon footprint, which is inevitably created during production and transport, is fully offset through WWF Gold Standard climate projects.
The Rocktab L110 is available immediately and can be purchased directly or through distribution partners. To expand the distribution network, interested system houses can contact WEROCK for partner registration. WEROCK offers its partners an exclusive premium service covering the entire range of services as well as competitive conditions. In addition to the L110, the company presented the Rocktab X550, a fully rugged notebook, in November.