New Quarter Pallet Lifter
25th November 2020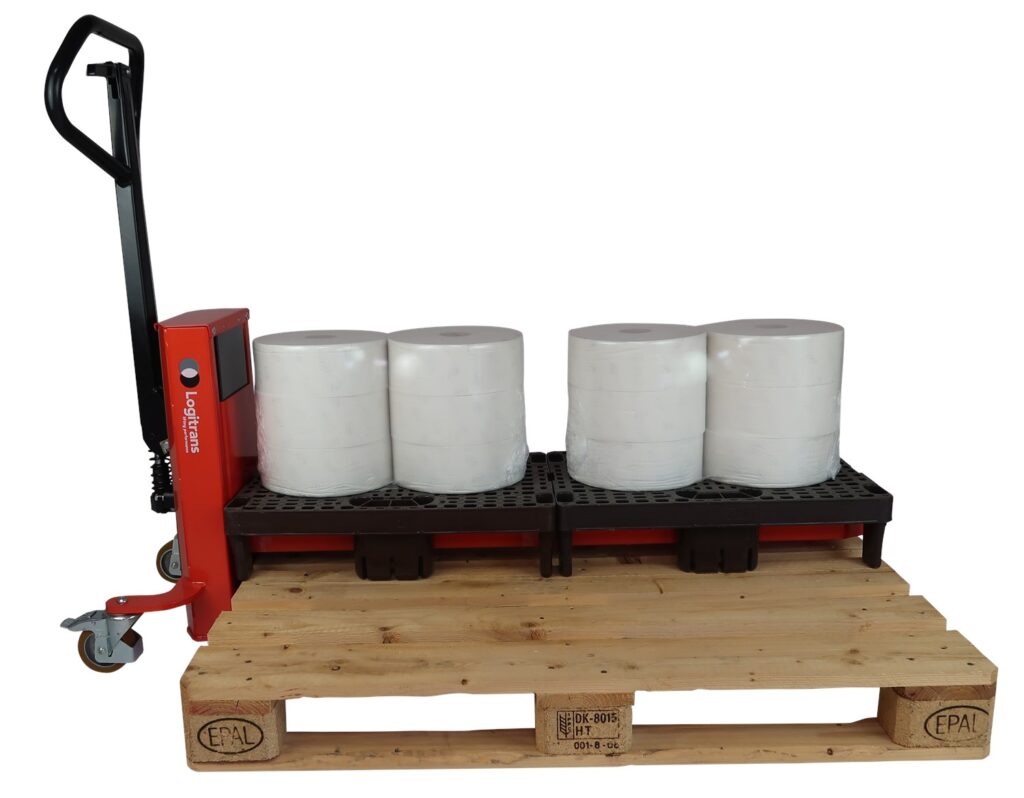 The Danish manufacturer of material handling equipment, Logitrans A/S, has released a new quarter pallet lifter (pictured above) called the DLQ200. It had a a capacity of 200 kg. Due to the one long fork, it is possible for you to handle two quarter pallets at the same time. This can increase efficiency and productivity.
Another feature is that the double quarter pallet lifter also helps the user reach the second quarter pallet at the far end of the EUR pallet. The situation where you normally need to move the EUR pallet and pick the quarter pallet from the other side. Also here, your workflow will be more efficient.
"Our new double quarter pallet lifter, DLQ200, is an indispensable and very efficient partner, when you need to lift two quarter pallets to/from an EUR pallet – and transport them to the requested locations in e.g. supermarkets, storage and packing areas, and gas stations", says Gitte Kirkegaard, CEO at Logitrans A/S. "If you need to handle and transport one quarter pallet only, we also have solutions for this".
DLQ200 is very manoeuvrable, and can operate everywhere, also in confined areas. The handle has ergonomically correct gripping angles, which ensures a relaxed hold. The wheels ensure a comfortable and noiseless transport – and they are gentle to the fine floor and flagstone layer in your workplace.