BEUMER Group wins Chairman's Manufacturing Performance Award 2020
11th December 2020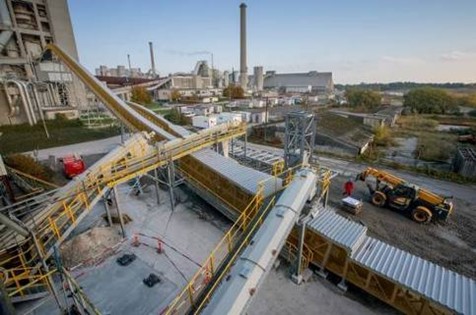 With its AFR Systems (Alternative Fuels and Raw Materials) business unit, BEUMER Group supports cement producers in feeding calciners and main burners with alternative fuels and raw materials. The system provider develops complete solutions for efficient handling of different materials. The Portland Cement Association (PCA) has now named BEUMER Group as a winner of the renowned Chairman's Manufacturing Performance Award 2020.
 The production of cement has always been one of the most energy-intensive operations. In order to avoid expensive primary fuels such as carbon, gas and oil, and to produce cement in a more economic and sustainable way, many factories have relied on alternative fuels for the incineration process in the calciner for several years. These include waste tyres, rubber chips, plastic or other oleaginous mineral materials as well as processed industry/household waste. With its AFR Systems business unit, BEUMER Group supports cement manufacturers with extensive know-how and customised systems. With this capability, it is able to supply and install the whole chain from acceptance and unloading of the delivery vehicle up to the storing, conveying and feeding process of the solid alternative fuels for the specific user. The customer receives everything from one source, thus having a unique contact. The system provider has now been honoured for this with the Chairman's Manufacturing Performance Award 2020, presented by the Portland Cement Association (PCA), a leading organisation in the cement industry. "I am very honoured to receive this recognition on behalf of BEUMER Group," said Brian Giese, BEUMER Corporation Director of Business Development, Conveying & Loading. "It demonstrates our commitment to support cement manufacturers in their efforts to make production greener and more sustainable."
Founded in 1916, the PCA is the premier policy, research, education, and market intelligence organization serving America's cement manufacturers. The award recognises achievements in three areas, the development of innovative products, unique processes, and best-in class-practices, and was presented to three companies this year.