What does the Logistics World of the Future look like?
2nd December 2020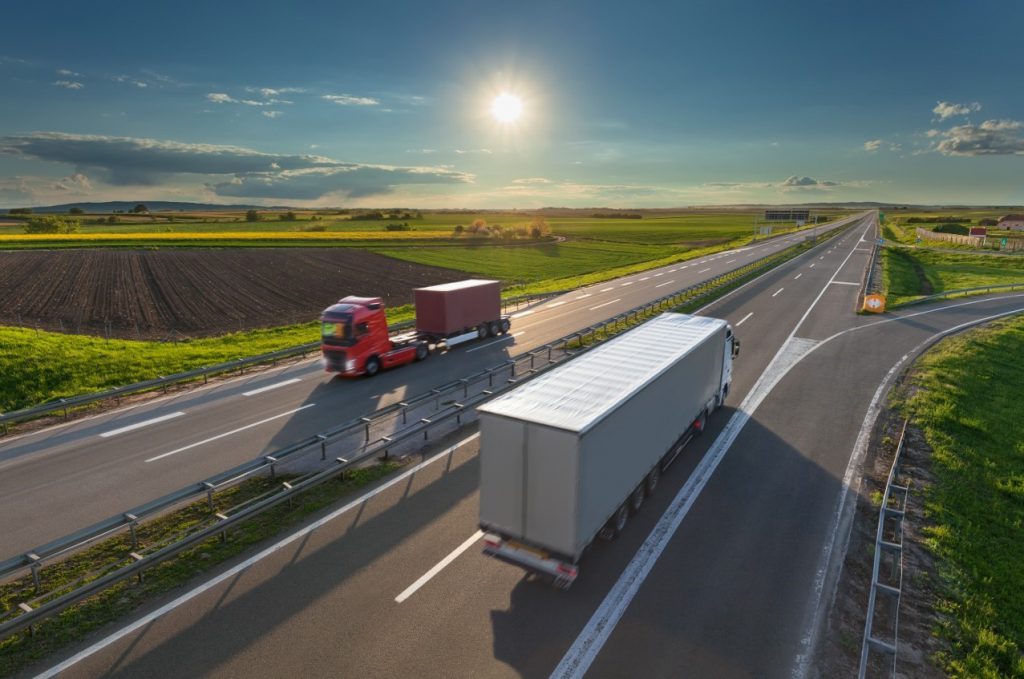 Let a futurist explain, reports Paul Hamblin. Transport management and visibility specialist Transporeon recently staged an online conference which very neatly replicated the format of the real-world version with a quirky navigation that allowed attendees to enter different rooms in a faithfully reproduced virtual 'venue'.
Top of the bill was Richard van Hooijdonk, a trend watcher and futurist ("trend watchers explain, futurists predict" he reveals) from the Netherlands, with a 100kph patter and an undeniably hypnotic watchability. Richard grabbed attendees from the off by revealing he has had an RFID chip inserted into his wrist and hopes to have another in his brain in due course. ("They're like tattoos – once you have one, you want another," he announces). You'll never need your wallet again, he promises. I'm not convinced. Not yet, anyway.
He began his presentation on the future of transport, logistics and supply chains by listing the dramatic changes wrought by COVID, such as shorter supply chains and the increasing reliance on digital innovation. If a digital product is good and can answer a need, it will grow fast, he said, giving the example of Zoom, which had 10 million users in 2019, but can boast over 300 million at the time of going to press.
The Dutchman's key point is that all repetitive, predictable tasks will be taken over by machines and that transport will be at the heart of this revolution. Now that autonomous systems can be trained to replicate human movements, they can carry them out, essentially without the downside. The downside being that we humans are emotional and make decisions, which leads to car accidents. Van Hooijdonk confidently predicts a world in which autonomous vehicles – cars, lorries, buses – will interweave painlessly on highways powered by induction-charging from the road
itself. Smart containers will be able to switch between lorries without manual support, while self-sailing ships – he shows the example of an existing Rolls- Royce design – will in future operate
in a world without harbours as smaller autonomous vessels and drones pick up directly from those huge ships well away from ports. The same concept will apply in Distribution Centres on land.
The future of logistics transport is underground, he promises, showing delegates a vision of city-to-city hyperloop tunnels. You don't have to look too far to find cynics concerning the actual
opportunity provided by blockchain technology, but van Hooijdonk is not among them, pointing out how Wal-Mart and IBM have trialled the complete supply chain transparency of mango fruit using blockchain technology. Every successful transport company will become a technology company, he promises. Data is the oil of technology, it joins up the dots.
Shorter supply chains are here to stay, he believes, as manufacturing migrates to the warehouse itself with the tech provided by Additive Manufacturing. In evidence he cites BMW and Mercedes already using 3D printing to produce car parts, while he offers images from the US of concrete-framed houses already built in under 24 hours and with ambitions to cut that time to six hours.
Business as usual is a thing of the past, he tells us. Change is the only constant factor and established processes prevent change. So why are businesses not more willing to change? Three reasons, he says.
First, uncertainty, which no-one likes, proven in spades by the past six months. Second, faith in existing business models because the numbers are still good. After all, he points out wryly, Kodak's numbers were great in 2010. Five years later they were gone forever. We like expected behaviour, he argues, and that keeps us stuck in the past. "Only the paranoid survive," said Andy Grove, founder of Intel. That means you've got to be able to unlearn, as Amazon shows how an entire sector can be disrupted. The answer, according to the futurist? Every company will have to part of an ecosystem. You can't do it alone. Read the whole article here.